News

Dragon Quest X Producers Express Desire to Possibly Release Game Overseas

posted on by Rafael Antonio Pineda
Producers explore ways to deliver game's story overseas through possible offline, cloud versions
---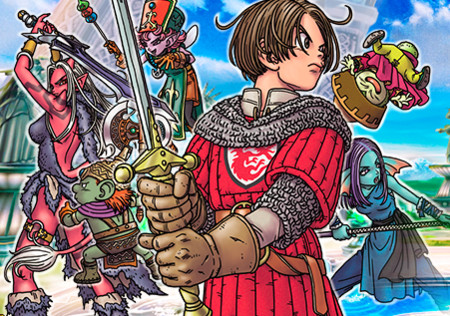 During the "Chō Dragon Quest X TV Aki no Dai Bunkasai 10-Jikan Special 2018" live stream event on October 7, former Dragon Quest game series executive producer Yū Miyake stated that many people from overseas are asking if there is a way for the Dragon Quest developers to deliver the story of the Dragon Quest X game to overseas audiences, since the game was not released outside of Japan and China.
Miyake recalled that just before the game's Switch version started development, former series producer Yōsuke Saitō had stated that they could not make an offline version, and Miyake recognized that a game started with the idea of being online first is hard to convert into an offline version. Series designer Yuji Horii commented that games that start as an offline game have a different development path.
Saitō added that there may be a way to deliver the game to an overseas audience in the future when cloud gaming becomes more popular, and everything is "online" and it becomes easier to deliver the game experience to people worldwide regardless of the game's platform.
Square Enix released Dragon Quest X on the Wii and Wii U platforms in March 2013, and on the PC in September 2013. Nintendo has also since released Android and Nintendo 3DS versions of the game. Square Enix released the game's PlayStation 4 and Nintendo Switch versions in 2017.
Dragon Quest XI: Echoes of an Elusive Age (Dragon Quest XI: Sugisarishi Toki o Motomete), the latest installment in the series, launched for both PS4 and PC (via Steam) in North America and Europe on September 4. The game shipped in Japan for PS4 and Nintendo 3DS in July 2017. A Switch version of the game is being planned.
Source: Chō Dragon Quest X TV Aki no Dai Bunkasai 10-Jikan Special 2018 live stream (at around 10:17:10) via Siliconera, Gamestalk
---