×
remind me tomorrow
remind me next week
never remind me
Subscribe to the new ANN Newsletter • Wake up every Sunday to a curated list of ANN's most interesting posts of the week.
read more
Interest

BPO Publishes Viewer Complaint About Man Catching Brother Masturbating in Anime

posted on by Jabulani Blyden
The Japanese Broadcasting Ethics and Program Improvement Organization (BPO) watchdog group has recently published viewer complaints from January, one stemming from a masturbation scene from a late night anime program.
According to the complaint, the scene featured a man teasing his brother after catching him masturbating. The parents stated that while the anime airs during a late night block, the program should be more considerate of younger kids that may watch the anime. The specific anime the scene appeared in isn't identified, although a similar scene took place in episode 13 of Mr. Osomatsu.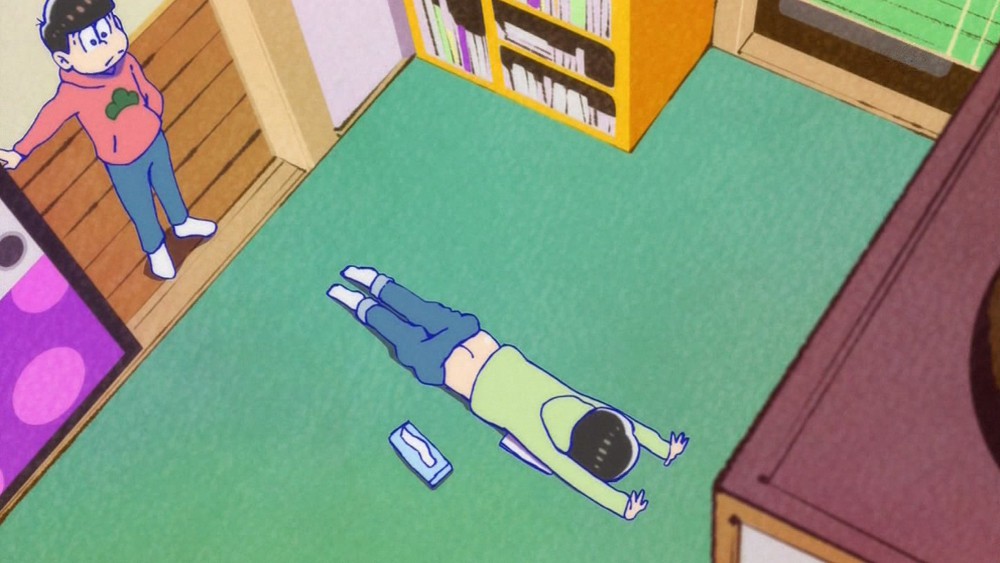 COSPA offering a tissue box cover that recreates the "Fapping in Progress" sign seen in that episode.
Mr. Osomatsu has landed in hot water with censors before. TV Tokyo edited episode three which included a parody version of Anpanman, references to the Spider-Man comic font, and the horror film Saw. The episode was later pulled from streaming sites in favor of an altered version. The changed version was included on the series' home video release.
The show's first episode was also removed from streaming sites in Japan on November 12, and Crunchyroll removed the episode on November 11. The entire first episode will be reanimated for the home video release.
Japan does not have a parody exception or provision in its copyright law. Therefore, making parodies of copyrighted works may illegally violate a copyright owners' "right to maintain integrity," if performed without the copyright holder's prior consent.
There was also a complaint published by the BPO this month about a commercial for a popular anime and video game series. The commercial featured a woman in a revealing outfit with her breast nearly exposed.
The BPO published viewer complaints in November stemming from a scene in Yōkai Watch. The complaint regards a "suggestive" banana-eating scene. In October the BPO also published viewer complaints stemming from a scene in Mobile Suit Gundam: Iron-Blooded Orphans and in August, the BPO published a complaint regarding the ending sequence to idol anime PriPara, which depicted the young girl protagonists in swimsuits. Specifically, Sophie Hōjō wore a black negligee mirroring a photo of Marilyn Monroe. The ending sequence was edited.
[Via Yara-On!]
---