Interest

Mr. Osomatsu, your name, Yūichi Nakamura Win Yahoo! Japan's 2016 Search Awards

posted on by Eric Stimson
---
Every year, Yahoo! Japan honors the subjects or people who have racked up the most searches on its search engine (or who have shown the sharpest climb in searches since the previous year) with the Yahoo! Japan Search Awards. In the anime category, Mr. Osomatsu triumphed, despite technically premiering last year. Another anime also topped the film category: the fall smash hit your name. In the voice actor category, Yūichi Nakamura (Karamatsu in Mr. Osomatsu, Reinhard in Re:ZERO - Starting Life in Another World, License-less Rider in One-Punch Man) won.
Here are the winners in each entertainment-related category (note that the data is only from the first ten months of 2016):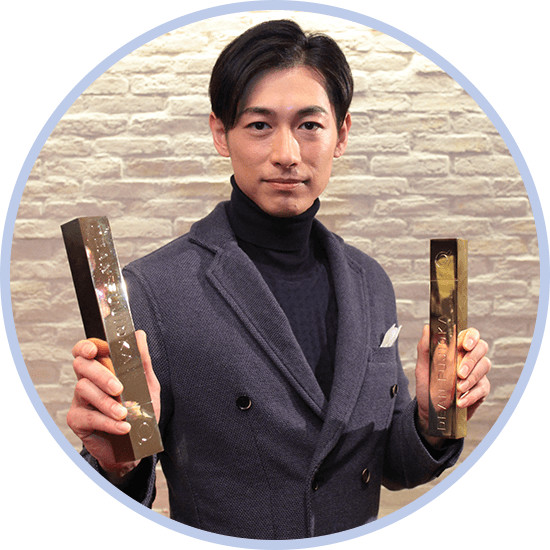 GRAND PRIZE: Dean Fujioka
Actor: Dean Fujioka
Actress: Mitsuki Takahata
Idols: Keyakizaka 46
Comedian: Kazlaser
Model: Ryucheru
Musician: Sakura Fujihara
Voice Actor: Yūichi Nakamura
Athlete: Ai Fukuhara
Writer: Sayaka Murata
Anime: Mr. Osomatsu
Film: your name.
Game: Pokemon Go
Novel: Kimi no Suizō wo Tabetai ("I Want to Eat Your Pancreas")
[TV] Drama: Sanada Maru
Buzzword: PPAP
Special Category: table tennis
Yahoo! Japan held a formal awards ceremony in Tokyo for the winners on December 7. Several winners attended or sent in video messages.
Dean Fujioka (who sings the Yuri!!! on Ice opening theme, "History Maker," and will star as Colonel Mustang in the live-action Fullmetal Alchemist film) expresses his gratitude for his popularity in Japan, considering that he has done most of his work in Chinese-speaking areas. He says that he mainly uses Yahoo to search for food, especially beef restaurants.
Five members of the idol group Keyakizaka 46, which has only been performing for a year, appeared at the show in person to accept their award. Most of them say they use Yahoo to search for sashimi, sweets or beauty products — except for Mizuho Habu, who says she uses it each month to check the latest anime (which prompts the MC to call her "a real otaku").
Pikotarō, the singer of the viral hit song "PPAP (Pen-Pineapple-Apple-Pen)," also expresses his gratitude, but says he had to sleep a bit after hearing the news out of disbelief (his song was uploaded only in August). He gives Justin Bieber his "very thanks" for retweeting the video... then asks him to do it again. He also gives his producer a backhanded thanks ("I haven't gotten one yen") and speculates on a sequel to "PPAP."
Assassination Classroom and Tomoko Kaneda won the Anime and Voice Actor awards in last year's Search Awards. Keyakizaka 46's recent fame may have sprung partly from Nazi-like costumes they wore at a concert in October.
---