News

Vertical Inc's Ed Chavez Interviewed

posted on by Crystalyn Hodgkins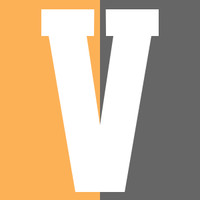 The website Reverse Thieves has posted an interview on Monday with Ed Chavez, head of marketing at the North American publisher Vertical Inc. In the interview, Chavez discussed how he came to be at Vertical and in marketing, and described the other duties he does at Vertical: translation, editing, licensing, research and development, and social networking. He also detailed Vertical's opinion on translation and how Vertical differs from other companies.
Chavez explained how Vertical's manga line came to be, and why Vertical publishes the titles it does. Chavez cited the partnerships between various American and Japanese publishers - such as the partnership between Japanese publishing companies Shueisha and Shogakukan and North American publisher Viz - as to why Vertical is somewhat limited in its licensing choices. However, Chavez said "we feel we have a wide open playing field when it comes to seinen and josei and maybe even some experimental or alternative titles and even some titles people might consider to be adult" because "in general the manga industry out here has not gone outside of [shojo and shonen] too much."
Chavez also covered Vertical's licensing and release schedules for Kou Yaginuma's Twin Spica science-fiction manga, Nobuaki Tadano's 7 Billion Needles manga, Felipe Smith's Peepo Choo manga and Kanata Konami's Chi's Sweet Home slice-of-life kitten manga. Regarding Chi's Sweet Home, Chavez discussed why the manga will be flipped so it reads in left-to-right format, and the difficulties of working with an all-color manga.
Chavez confirmed that Vertical will be publishing two manga volumes each month, starting in May. Regarding this new release schedule, Chavez said, "That's not bad considering right now it's one volume of manga every other month. It's not VIZ or Tokyopop and don't expect us to be either one any time soon or ever."
Chavez revealed via Twitter last week that Vertical Inc. has licensed another work by manga pioneer Osamu Tezuka, and will be printing it in an omnibus edition slated tentatively for release this fall.
Source: Reverse Thieves
---