News

Director Nakashima Leaves Live-Action Attack on Titan Film

posted on by Sarah Nelkin
---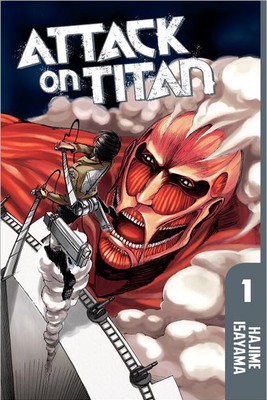 Film journalist hiroo Otaka reported on Wednesday that Tetsuya Nakashima (Kamikaze Girls, Confessions, Paco and the Magical Picture Book) has left his position as director of the live-action Attack on Titan (Shingeki no Kyojin) film. According to film distributor TOHO, Nakajima had considerable creative differences on the scriptwriting and other matters, and as such, he left the project.
Publisher Kodansha is preparing to resume the project, although the new director for the film is still undecided. The movie is still expected to be released in 2014 or later. (Kodansha had reported in 2011 that the film would open in Japan in Fall of 2013 or later.)
A separate television anime adaptation is scheduled to premiere in Japan next spring. Director Tetsuro Araki (Death Note, Highschool of the Dead, Guilty Crown), head writer Yasuko Kobayashi (Shakugan no Shana, Claymore, JoJo's Bizarre Adventure), character designer Kyoji Asano (Psycho-Pass, Tokyo Marble Chocolate), and Wit Studio (in cooperation with Production I.G) are working on this anime project. Yuuki Kaji (Guilty Crown's Shū), Marina Inoue (Psychic Squad's Yūri), and Yui Ishikawa (Heroic Age's Deianeira) are leading the cast.
The original manga depicts the battles between humans and the man-eating giants who now rule the world. Hajime Isayama launched the manga in Kodansha's Bessatsu Shōnen Magazine in 2009. The manga has become a sleeper hit, and Kodansha USA is publishing the manga for North America.
[Via tsk06]
Update: Spelling corrected. Thanks, Kraker2k.
---