News

Bodacious Space Pirates, Inherit the Stars Win at Japan Sci-Fi Con

posted on

2013-07-23

15:00 EDT by Lynzee Loveridge
Kenji Tsuruta wins Best Artist, Hatsune Miku article wins Best Non-Fiction
---

The 52nd Japan Science Fiction Convention (Nihon SF Taikai or Japan SF Con/Koicon) announced in Hiroshima on Saturday the winners of the 44th Seiun Awards. The Bodacious Space Pirates anime and Yukinobu Hoshino's manga adaptation of James P. Hogan's science-fiction classic Inherit the Stars both won awards. Bodacious Space Pirates, the anime adaptation of Yuichi Sasamoto's Mini-Skirt Uchū Kaizoku (Mini-Skirt [Space] Pirates) space-opera novels, aired in Japan last year and a film project is currently in the works and is slated for next February.
In addition, Kenji Tsurata of Magical Shopping Arcade Abenobashi and Spirit of Wonder won in the best artist category and the article "The Present and Future of CGM: The World Opened Up by Hatsune Miku, Nico Nico Douga, and PIAPRO" won best non-fiction.
The convention had announced the nominees for this year's awards in March.
"Seiun Shō" literally translates to "nebula awards," but the Japan SF Con's Seiun Awards are more akin to Worldcon's Hugo Awards, in that the attendees of each respective convention vote on the winners. There is another set of awards, the Science Fiction and Fantasy Writers of Japan's Nihon SF Taishō honors, that are the rough Japanese equivalent of the Science Fiction and Fantasy Writers of America's Nebula Awards. Like the Hugo Awards, the Seiun Awards honor all forms of speculative fiction — including but not limited to science fiction — and related materials.
Previous winners of the Seiun Awards include Range Murata, Masamune Shirow, Makoto Shinkai, Full Metal Alchemist, Gundam: The Origin, 20th Century Boys, Summer Wars, Card Captor Sakura, Madoka Magica and more.
The winners are:
The Best Japanese Long Story

Shisha no Teikoku (The Empire of Corpses)
Tō Enjō and the late Project Itoh
Kawade Shobo Shinsha
The Best Japanese Short Story

"Ima Shūgōteki Muishiki o"
Chohei Kanbayashi (Yukikaze)
Hayakawa Publishing
The Best Translated Long Story

The Android's Dream
John Scalzi
Translated by Masayuki Uchida
Hayakawa Publishing
Released in North America by Tor Science Fiction
The Best Translated Short Story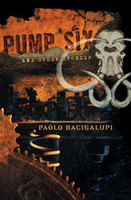 "Pocketful of Dharma"
Paolo Bacigalupi
Translated by Hiroshi Kaneko
Hayakawa Publishing
Published in North America by Night Shade Books
The Best Dramatic Presentation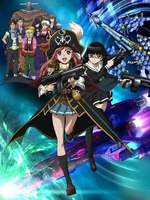 Bodacious Space Pirates
Directed by Tatsuo Sato at Satelight
Original story by Yuichi Sasamoto
© Bodacious Space Pirates Production Committee
Released in North America by Sentai Filmworks
The Best Comic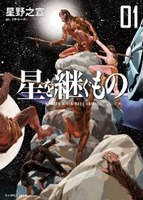 Inherit the Stars (Hoshi o Tsugumono)
Yukinobu Hoshino (2001 Nights, Saber Tiger, The Two Faces of Tomorrow)
Original story by James P. Hogan
Shogakukan
The Best Artist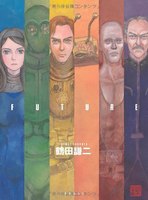 Kenji Tsuruta (Magical Shopping Arcade Abenobashi, Spirit of Wonder)
The Best Nonfiction

"The Present and Future of CGM: The World Opened Up by Hatsune Miku, Nico Nico Douga, and PIAPRO" Offprint from the May 2012 issue of IPSJ Magazine
Guest Editor Masataka Goto (National Institute of Advanced Industrial Science and Technology)
Jouhoushori Gakkai
Non Section
Induced pluripotent stem (iPS) cell
research
at Kyoto University
Source: AnimeAnime.jp
---