News

AnimeSols Streams Osamu Tezuka's Prime Rose Anime

posted on by Lynzee Loveridge
Anime offered in bundle with Bremen 4, Bagi, the Monster of Mighty Nature specials
---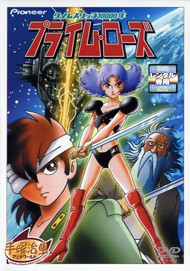 Anime Sols added Osamu Tezuka's 24-hour marathon special A Time Slip of 10000 Years: Prime Rose to its streaming site on Tuesday. The three-episode special is part of a crowdfunding set that also includes Bremen 4 and Bagi, the Monster of Mighty Nature. Bremen 4 is currently streaming but Bagi has not been added to the site yet. The crowdfunding goal is set for US$16,000 by December 12.
The 1983 fantasy anime follow two cities; Kujukuri City in Chiba Prefecture and Dallas in the U.S., that are sent by a devil to ten thousand years ahead in the future, makes them fight each other, and enjoys watching over the fight. The devil's name is Bazusu. So Gai Tanbara, a member of Time Patrol, fights this devil to stop the atrocity.
The special is an adaptation of Tezuka's manga by the same name. He drew the Prime Rose manga in Weekly Shōnen Champion magazine from 1982 to 1983.
Thanks to F-Man for the news tip
---