News

Tsuri Baka Nisshi Manga Creator's Home Burns Down

posted on

2013-12-18

02:00 EST by Marlene First
---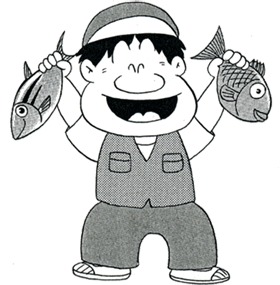 A fire in Miyazaki Prefecture's Miyakonojo City early Wednesday morning burned down a stationery store and a neighboring storehouse, taking Tsuri Baka Nisshi manga creator Juzo Yamasaki's home with it. The fire began in the Yamasaki Bunkadō stationery store at about 1:15 a.m., but no one was injured. As of now, the cause of the fire is unknown.
The store owner's 23-year-old oldest daughter was in the second-floor office when she heard the fire alarm on the first floor. According to the city and local residents, the stationery store was also Yamasaki's home since its owner is a relative of his.
72-year-old Yamasaki was born in Miyakonojo. He and artist Kenichi Kitami started their Tsuri Baka Nisshi (Diary of a Fishing Fool) manga in 1972 with 86 volumes in print, the most recent having been published in February this year. Their manga is about Densuke "Hama-chan" Hamazaki, an unavaricious white-collar worker who does not have any interest in success and self-protection. Even though he incurs the wrath of his superior and stir ill feelings from his wife, Hama-chan prefers to take things at his own stride and goes fishing. He feels that there are more important things in life than work and enjoys the simple things in life such as fishing.
Hamazaki's home in the manga is based on Yamasaki's real-life home.
Tsuri Baka Nisshi was adapted into a 36-episode television anime in 2002. The manga also spawned 22 live action films, with the final one released in 2009.
Source: Yomiuri
---