×
remind me tomorrow
remind me next week
never remind me
Subscribe to the ANN Newsletter • Wake up every Sunday to a curated list of ANN's most interesting posts of the week.
read more
News

Live-Action Bakuman Film's Ads Highlight Shonen Jump Themes

posted on by Rafael Antonio Pineda
Film based on
Shonen Jump
manga about creating manga to open on October 3
---
TOHO began streaming four television commercials for the live-action film of Tsugumi Ohba and Takeshi Obata's Bakuman. manga on Wednesday. The videos are titled "Friendship," "Effort," "Victory," and "Love," a reference to the common themes of Weekly Shonen Jump manga. Mayumi Tanaka, the voice actress of One Piece's Luffy, narrates the "Friendship" commercial. Akira Kamiya, the voice actor of Fist of the North Star's Kenshiro, narrates the "Effort" commercial. Masako Nozawa, the voice actress of Dragon Ball's Goku, narrates the "Victory" commercial. Hiromi Tsuru, the voice actress of Dragon Ball's Bulma, narrates the "Love" commercial.
Akito: Team up with me, and let's be manga creators together!
Narrator (Tanaka): I can fight because I'm with you. Let's aim for the top of Jump!
Voice: Don't lose no matter what.
Takurō: If you give up, that'll be the end of your match.
Narrator (Tanaka): Bakuman.
Moritaka: Play along with my gamble.

Moritaka: Let's send our manuscript to Shonen Jump.
Narrator (Kamiya): The pair of high schoolers aim to reach the top of Jump.
Moritaka: Please marry me!
Miho: What?
Moritaka: What?
Narrator (Kamiya): Friendship, effort, victory, and then, love! Bakuman.
Narrator (Kamiya): Become a manga creator!

Eiji: I'll be waiting at Jump.
Voice: You have to settle things with him.
Akito: We'll work to defeat you from now on.
Eiji: Roger that.
Narrator (Nozawa): The match starts here and now!
Akito: We're not geniuses, but we'll take on Jump.
Narrator (Nozawa): Bakuman.

Moritaka: When I reach my dream, please marry me!
Miho: What?
Moritaka: What?
Miho: Both of you are getting close to your dream.
Narrator (Tsuru): Don't forget. You're in my dream too. Bakuman.
Miho: I'll be waiting.

The film will open on October 3.
Japanese rock band Sakanaction (Kin Kyori Renai live-action film) will provide the film's theme song "Shin Takarajima" (New Treasure Island). The song title comes from Osamu Tezuka's 1947 manga New Treasure Island, the artist's first published manga book volume.
The film adapts Ohba and Obata's original manga about two friends who decide to become manga creators, aiming to serialize their manga in Shueisha's Weekly Shonen Jump magazine.
Takeru Satoh (Kamen Rider Den-O, Beck, Kanojo wa Uso o Ai Shisugiteru, Ryōmaden, Rurouni Kenshin) will play Moritaka Mashiro, a boy who aspires to be a manga artist, and Ryunosuke Kamiki (Howl's Moving Castle, Summer Wars, The Secret World of Arrietty, The Princess and the Pilot) will play his classmate and story collaborator Akito Takagi. The film follows Moritaka and Akito as they walk the path to becoming manga creators. Nana Komatsu plays the heroine Miho Azuki.



Other cast members include Kenta Kiritani (Beck, Crows Zero) as manga creator Shinta Fukuda and Hirofumi Arai (Kiki's Delivery Service, Space Brothers) as manga creator Kazuya Hiramaru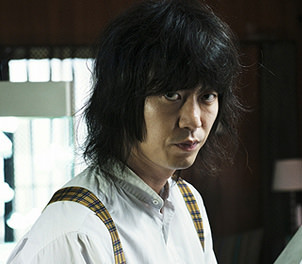 Sarutoki Minagawa (Death Note, Ashurajō no Hitomi) as assistant manga artist Takurō Nakai and Takayuki Yamada as editor Akira Hattori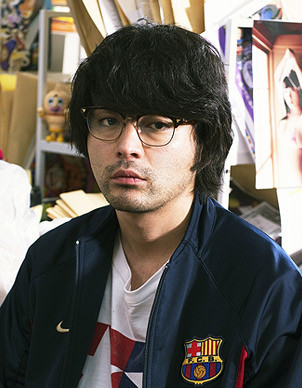 Lily Franky as editor-in-chief Sasaki and Kankuro Kudo as Moritaka's late manga creator uncle Tarō Kawaguchi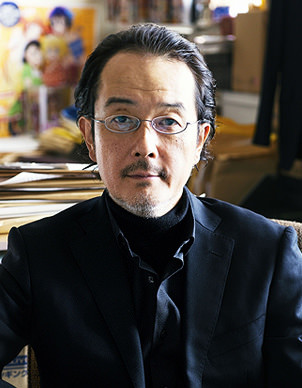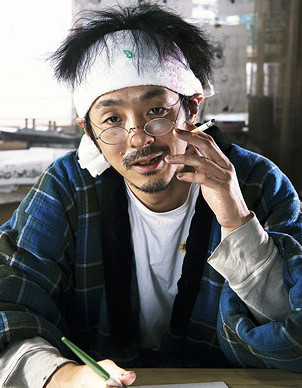 Shōta Sometani (Parasyte, Himizu) as Moritaka and Akito's rival Eiji Niizuma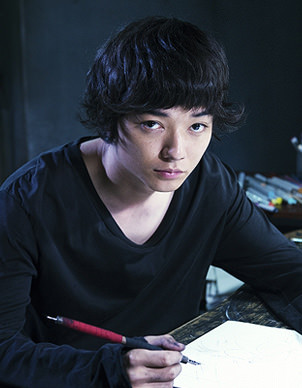 Hitoshi Ōne (Moteki, Koi no Uzu/The Vortex of Love) is directing the film. Obata emphasized that he is not just credited as a creator of the film's concept, but also as a staff member directly involved in the production. His own art will appear in the film as the various manga that Moritaka draws.
Source: Comic Natalie
---