News

Some of the 10th Annual Seiyū Awards Winners Announced

posted on by Rafael Antonio Pineda
---
The organizers of the 10th Annual Seiyū Awards announced some of the winners on Tuesday.
Merit Awards
Award for the seiyū who have contributed to many genres, including foreign works, over the years

Sachiko Chijimatsu
Agency: 81produce
Roles:
Dokonjo Gaeru
(Pyon-
kichi
),
Mahōtsukai Sally
(Kabu),
Combattler V
(Kosuke Kita),
Doraemon
(Nobita's mom)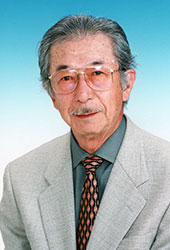 Tadashi Nakamura
Agency: Haikyou
Roles: Charlie's Angels Japanese dub (Charlie), Okusama wa Majō (Narrator), dub actor for John Forsythe and David Niven


Michiko Nomura
Agency: Ken Production
Roles: Speed Racer (Michi Shimura), Maya the Bee (Maaya), Sazae-san (Wakame Isono), Doraemon (Shizuka Minamoto)

Synergy Award
Award for the work that demonstrated the appeal of voice-acting to the fullest

Chibi Maruko-chan
TARAKO
from Trobadour
ON-GAKU
Jimushō will accept the award
Award for the male performer who broadens the profession of voice acting in every form of media

Showtaro Morikubo
Agency:
VIMS
Roles:
Naruto Shippūden
(Shikamaru Nara),
Yowamushi Pedal
(Yūsuke Makishima),
Classroom Crisis
(
Kaito
Sera), Major (Goro Shigeno)
Award for the female performer who broadens the profession of voice acting in every form of media

Kikuko Inoue
Agency: Office Anemone
Roles:
Oh! My Goddess
(Belldandy),
Ranma ½
(Kasumi Tendo),
Mobile Suit Gundam: The 08th MS Team
(Aina Saharin),
Space Battleship Yamato 2199
(Starsha Iscandar)
Special
Performers, works, or acts that do not fit within a category that deserve commendation

AŌP
(
Ace of Diamond
,
Insufficient Direction
,
Mr. Osomatsu
)
Represented by Risa Sakurana (
AT-X
),
Kei Tomoe
(
Hori Pro
),
Yuki Hirose
(
Sun Music
), Saori Ogino (AT-X),
Aoi Mizuki
(AT-X),
Yui Fukuo
(81produce)
Agency: 81produce
The awards ceremony, which will reveal the full list of awardees, will be held on March 12.
---