Anime Expo Welcomes Gundam Unicorn Director Kazuhiro Furuhashi as a Guest of Honor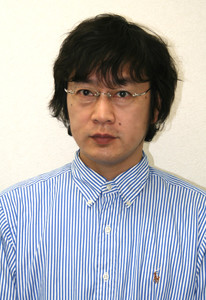 LOS ANGELES, CA, May 21st, 2013 –
Anime Expo proudly announces Director
Kazuhiro Furuhashi
as a Guest of Honor for AX2013! Born in Hamamatsu City in Shizuoka Prefecture, Mr. Furuhashi began his career as an animator, and then moved to directing with the series
Ranma ½
.
His directorial debut was the Ranma ½ Netto Utagassen
OVA
. Since then, he has worked on numerous other titles such as
Rurouni Kenshin
: Meiji Swordsman Romantic Story,
Hunter X Hunter
,
Le Chevalier D'Eon
,
Real Drive
and
Amatsuki
. In 2010, he began directing
Mobile Suit Gundam UC
(Unicorn) and is currently working on episode 7, the final episode, for that series.
​Anime Expo is excited to welcome Kazuhiro Furuhashi as a Guest of Honor to AX 2013, where attendees can connect with their favorite artists, voice actors, and musicians from Japan, display their amazing
cosplay
and other artistic creations, and enjoy the best in Japanese anime and pop culture. Connect. Create. Culture. All at Anime Expo 2013!
About Anime Expo
Hosted annually in Los Angeles, SPJA event Anime Expo is North America's largest celebration of Japanese culture. Anime Expo 2013 will be held July 4 - 7, 2013 at the Los Angeles Convention Center. To register, or for more information, please visit the
Anime Expo
website.
About the SPJA
The SPJA ("
Society for the Promotion of Japanese Animation
") is a non-profit organization whose mission is to popularize and educate the American public about Japanese entertainment culture, as well as provide a forum to facilitate communication between professionals and fans. For more information, please visit the
SPJA
website.
---