News

Re:Creators Original Anime Premieres on April 8

posted on by Karen Ressler
Black Lagoon
creator Hiroe's original story to serialize online
---

The official website for the Re:CREATORS original television anime project announced on Saturday that the series will premiere on Tokyo MX, BS11, Tochigi TV, and Gunma TV at 11:30 p.m. on April 8. The series will also air on ABC Asahi Broadcasting, TV Aichi, and AT-X.
A special program titled "Enter the World of Re:CREATORS" will air on the same channels, starting with Tokyo MX, BS11, Tochigi TV, and Gunma TV at 11:30 p.m. on April 1. An advanced screening of the first two episodes will be held in Tokyo and Osaka on April 2.
In addition, the website announced that the original text of Rei Hiroe's original story for the anime will serialize on Shogakukan's Sunday Webry website under the title Re:CREATORS Naked beginning on April 9.
The show's site describes the story:
Humans have created many stories. Joy, sadness, anger, deep emotion. Stories shake our emotions, and fascinate us. However, these are only the thoughts of bystanders. But what if the characters in the story have "intentions"? To them, are we god-like existences for bringing their story into the world? Our world is changed. Mete out punishment upon the realm of the gods. In Re:CREATORS, everyone becomes a Creator.
The show stars: (Note: some character name romanizations and spellings aren't official.)

Daiki Yamashita as Sōta Mizushino, a second-year high school student who loves anime and games. He is an introvert but is a good person.


Mikako Komatsu as Celejia Yupitilia, a heroine from a fantasy robot anime titled "Spirit Machine Song Vogel Chavelier."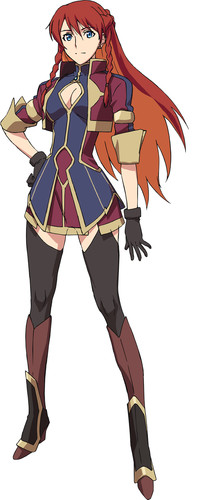 Inori Minase as Meteora Österreich, a character from an open world RPG titled "Recollection of Avalken." She is a sage who works at a library, and guides the game's protagonist.


Yōko Hikasa as Alisteria February, a noble's daughter who is in the employ of the protagonist of a fantasy epic manga and anime franchise titled "Alisteria of the Scarlet."


Rie Murakawa as Mamika Kirameki, the protagonist of the magical girl anime series "Magical Slayer Mamika" that is intended for elementary school-aged girls.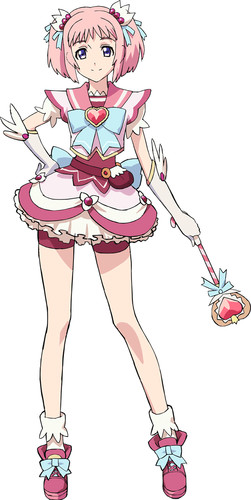 Kenichi Suzumura as Yūya Mirokuji, the last-boss character of the "Lockout Ward underground-dark night" manga.


Sora Amamiya as Rui Kanoya, the protagonist of the robot anime "Infinite Divine Machine Mono Magia." Rui pilots the giant robot Gigas Makina.



Maaya Sakamoto as Magane Chikujōin, a character who appears in the romance light novel and anime franchise "Record of the Night Window Demon." Her goal is unknown.



Atsushi Ono as Blitz Tokar, a character in the cyberpunk manga and anime franchise "code.Babylon." He is a bounty hunter who is a former detective.


Aki Toyosaki as Gunpuku no Himegimi (the military's noble daughter), a character wrapped in mystery. She wears a military uniform and skillfully wields a saber.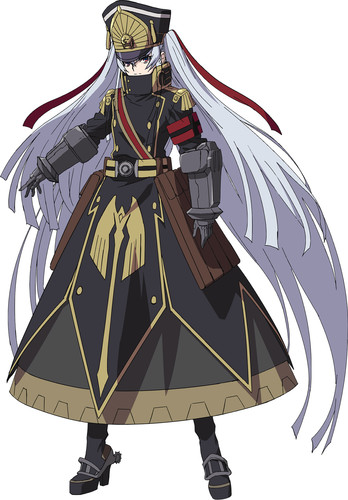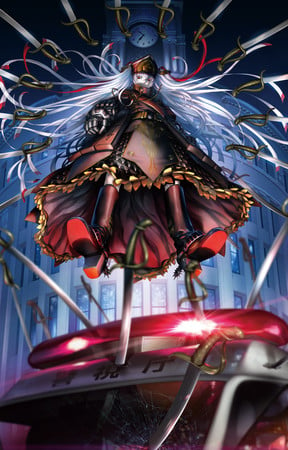 Black Lagoon manga creator Rei Hiroe is credited with providing the original concept and original character designs for the anime. Ei Aoki (Aldnoah.Zero, Fate/Zero) is directing the anime at his studio TROYCA. Aoki and Hiroe are working together on series composition. Makoto Katō (Beautiful Bones -Sakurako's Investigation- director) is serving as assistant director, and Ryuichi Makino (Girls Bravo, Wandering Son) is adapting Hiroe's character designs for animation. Makino is also the chief animation director alongside Jun Nakai (GATE, Mardock Scramble film trilogy). I-IV (Aldnoah.Zero) is the mechanical designer. Hiroyuki Sawano (Attack on Titan, Blue Exorcist) is composing the music.
SawanoHiroyuki[nZk]: Tielle & Gemie are performing the opening theme song "gravityWall," and Mashiro Ayano (D.Gray-man Hallow, Fate/stay night: Unlimited Blade Works) is performing the ending theme song "NewLook."
Daiki Kase (Man-ken.) launched a manga adaptation in Shogakukan's Monthly Sunday Gene-X magazine in its March issue on February 18.
Source: Moca News
---