Interest

Kouichi Yamadera & Rie Tanaka's Marriage Tops 2012 Japan Tweets

posted on by Sarah Nelkin
68,000+ people 'retweet'
voice actor
's post in June announcing his marriage
---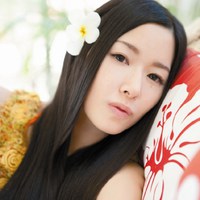 The social media website Twitter has announced its "Golden Tweets," the top Twitter posts that generated the most re-tweets for 2012. Included in the list was the top re-tweeted Twitter post in Japan in 2012 — a post by voice actor Kouichi Yamadera (Cowboy Bebop, Allison & Lillia) when he announced his marriage to voice actress Rie Tanaka (Chobits, Hayate the Combat Butler, Mobile Suit Gundam Seed). The post reads:
I don't have an official blog, so I'll report this here. I, Koichi Yamadera, entered the family register with voice actress Rie Tanaka yesterday, June 17. I am extremely grateful that I was able to meet such a wonderful partner to walk down the path of life on. I think we will build a family that relies on each other, supports each other, and is full of smiles. I would be very happy if you all would watch over us warmly.
As of December 31, 68,523 people re-tweeted Yamadera's post, and 7,382 people "favorited" it. Twitter described the post as well, writing:
Anime fans salute a wedding: When actor Kouichi Yamadera announced in a Tweet that he registered for marriage with actress Rie Tanaka, it became the most retweeted message from Japan this year. Why? Both are prominent Japanese voice actors, famous for many of their anime roles.
Yamadera was once married to voice actress Mika Kanai (Galaxy Angel's Vanilla) until 2006.
In another section of Twitter's "2012 on Twitter" listings, the "Pulse of the planet" section — which lists the "the biggest conversations of the year around single events that generate a large number of Tweets and Retweets" — the list included a moment where thousands of fans, during an airing of Summer Wars on NTV in July, all posted Kenji's line "Yoroshiku onegaishimasu" (Yes, please) as he said it in the film.
[Via Livedoor News]
---