Interest

Space Battleship Tiramisu's Gifu Stage Play Includes Pubic Hair Character

posted on by Lynzee Loveridge
The short-form anime Space Battleship Tiramisu is weird, to say the least. The story stars mecha pilot Subaru who is loves nothing more than to be nestled in the cockpit of his giant robot Durandal. Much of the show's humor centers around the strange situations Subaru finds himself in while fighting opposing forces in space, including, to summarize it briefly, being able to talk to his own stray pubic hair by tapping into a higher universal consciousness.
When Subaru discovers he can talk to this particular pubic hair, he decides to save it by keeping inside a breath mint tin.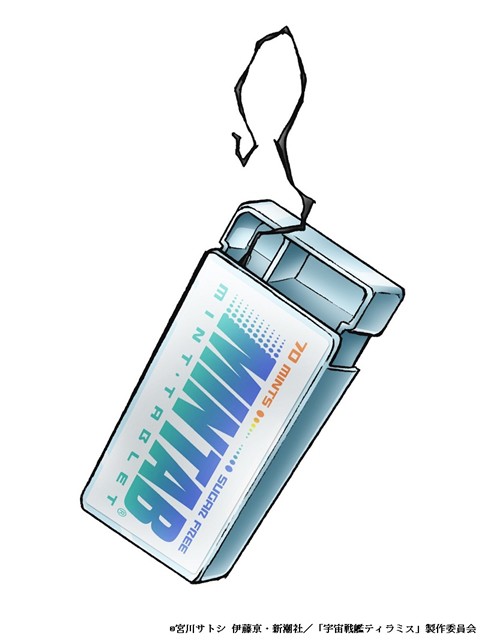 All of this is context for the series' strange event announcement. The story is getting its own stage play, including a newly announced performance in Gifu. This version of the play will have unique character appearances, including the aforementioned pubic hair.
Staff haven't announced who will embody the sentient pube on stage. The Gifu performances are scheduled for August 4 and 5 only and tickets are on sale now for 5,900 yen (US$54). Jouji Nakata voices the hair in the anime version.

The stage play will open in Tokyo on July 25 to July 31, although it doesn't appear there's a cast member playing "the under hair" in that version or the Osaka version from August 11 to 12.
The science fiction gag comedy follows the everyday life of Subaru Ichinose, the ace pilot of the space battleship "Tiramisu." Since he cannot get used to being surrounded by older pilots, Subaru shuts himself in the cockpit of his personal ship "Durandal."
Writer Miyakawa (Haha o Nakushita Toki, Boku wa Ikotsu o Tabetai to Omotta.) and artist Itō launched the ongoing manga on Shinchosha's Kurage Bunch website in October 2015.
The anime premiered on April 2. Crunchyroll is streaming the series as it airs in Japan, and Funimation is streaming an English dub. The series will have 13 television episodes and three unaired episodes. The first home video release in Japan will include episodes 1-6 and two unaired episodes while the second home video release will include episodes 7-13 and one unaired episode.
Hiroshi Ikehata (Robot Girls Z, Seiyu's Life!) is directing the anime, Yū Satō is handing the series composition, and Ai Yokoyama (Bayonetta: Bloody Fate) is designing the characters. Studio GONZO is providing the animation.
Source: Animate Times
---