News

IMAGI's Astro Boy Film Adds US$3 Million, Drops to #8

posted on by Egan Loo
Remake of
Osamu Tezuka
's manga has US$11-million total after 2nd weekend
---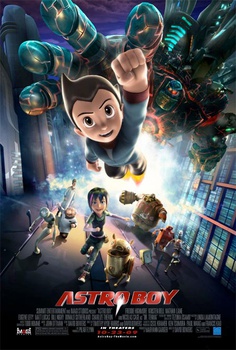 The Box Office Mojo website reports that David Bowers and IMAGI's computer-animated film adaptation of Osamu Tezuka's Astro Boy (Tetsuwan Atom) manga earned an estimated US$3,035,000 in its second weekend on the box office chart in the United States. The US$65-million film has an estimated gross-to-date of US$10,891,000, and it dropped from #6 to #8 on the chart. With 3,020 theaters (six more than last week), the Summit Entertainment-distributed film had an estimated per-screen average of US$1,005.
By comparison in their second weekend of release, Ponyo (2009) earned US$2,425,644 in 927 theaters (US$2,617 average), Dragonball: Evolution (2009) earned US1,684,942 in 2,181 theaters (US$773 average), Speed Racer (2008) earned US$8,117,459 in 3,606 theaters (US$2,251 average), and IMAGI's TMNT film (2007) earned US$9,232,362 in 3,120 theaters (US$2,959 average).
Scriptwriter Timothy Harris (Trading Places, Kindergarten Cop) adapted Tezuka's manga about a young robot hero who comes to grips with his identity and saves Earth. The cast includes Freddie Highmore in the title role, Nicolas Cage, Donald Sutherland, Nathan Lane, Bill Nighy, Eugene Levy, Kristen Bell, Matt Lucas, and cameos by Charlize Theron and Samuel L. Jackson.
Michael Jackson's This Is It documentary from Sony/Columbia opened at #1 in 3,481 theaters with an estimated US$32,509,000 (US$6,119 per theater).
Image © IMAGI Crystal Limited
Original Manga © Tezuka Productions Co., Ltd.
---
This article has a follow-up:
IMAGI's Astro Boy Adds US$2.6 Million, Falls to #10
(2009-11-08 14:11)
follow-up of
IMAGI's Astro Boy Film Opens at #6 with US$7 Million (Update 2)