News

Anime Expo Hosts Gurren Lagann Voice Katsuyuki Konishi

posted on by Crystalyn Hodgkins
---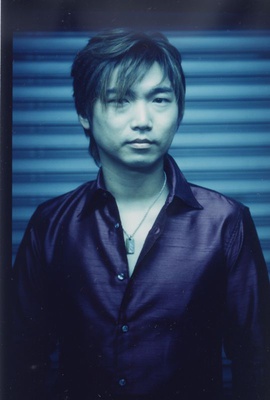 Aniplex of America has announced at its panel at the Chicago Comic & Entertainment Expo (C2E2) on Sunday that Anime Expo will host voice actor Katsuyuki Konishi, the voice of Kamina in Gurren Lagann, at the July 1-4 event in Los Angeles.
Anime Expo and Aniplex will also host a screening of the first Gurren Lagann movie, Gurren Lagann the Movie –Childhood's End-. At the screening, Konishi will judge a Kamina cosplay contest, and Aniplex will give prizes to the winners. Prizes for the contest will be announced later. Gurren Lagann the Movie –Childhood's End- is slated to be released in North America on DVD on July 1, and Aniplex will be selling the DVD at Anime Expo.
Besides his role as Kamina in Gurren Lagann, Konishi has voiced roles in more than 180 anime, including D.Gray-man's Komui Lee, Skip Beat!'s Ren Tsuruga, Mobile Suit Gundam 00's Johann Trinity, and Macross Frontier's Ozma Lee.
Konishi will join previously announced guests: three main staff members of the Eden of the East television anime series and films — director Kenji Kamiyama, chief animation director Satoru Nakamura, and producer Tomohiko Ishii, director Shinichi "Nabeshin" Watanabe (Excel Saga, Puni Puni Poemy, Tenchi Muyo GXP), voice actress Yuu Asakawa (Love Hina, Azumanga Daioh, Bubblegum Crisis 2040), animation director and co-founder of the BONES animation studio Toshihiro Kawamoto (Cowboy Bebop, Wolf's Rain), voice actor Kyle Hebert, J-rock band SOPHIA, and six Japanese DJs.
---