News

Singapore's Anime Festival Asia to Host T.M. Revolution, fripSide, Sphere

posted on by Crystalyn Hodgkins
---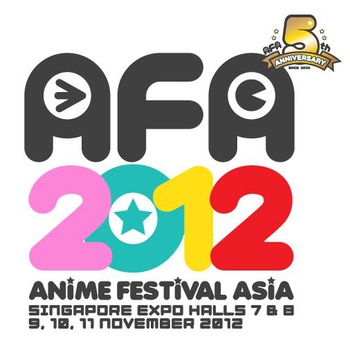 Singapore's Anime Festival Asia has announced its guest lineup on Wednesday for this year's event, which will take place on November 9-11. Six musical acts who have worked on anime will perform at the festival's weekend-long concert titled "I Love Anisong."
Musical guests include FLOW (Code Geass, Eureka Seven, Naruto), fripSide (Koihime Musō, Toaru Kagaku no Railgun), May'n (Macross Frontier, Accel World, Aria the Scarlet Ammo), Sea☆A (Cardfight!! Vanguard, Toriko), Sphere (Shinryaku!? Ika Musume, Natsuiro Kiseki, Hanasaku Iroha), and T.M. Revolution (Rurouni Kenshin, Mobile Suit Gundam Seed, Darker than Black).
Other guests include director Shinichiro Watanabe (Cowboy Bebop, Samurai Champloo, Kids on the Slope), and producer Gou Nakanishi (Fafner, Negima!?, Heroic Age, K). Cosplayers KANAME☆ and Singi will also attend the event, as well as blogger-turned-anime producer Danny Choo.
Anime Festival Asia 2012 will be held at the Singapore Expo Halls 7 and 8.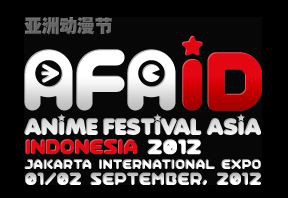 Anime Festival Asia is also hosting an event in Jakarta, Indonesia on September 1-2. Musical guests who will perform at the event's "I Love Anisong" concert include Angela (Fafner, Seitokai Yakuindomo, Heroic Age), 7!! ~seven oops~ (Naruto Shippuden, You and Me.), bless4 (Aquarion, Aquarion EVOL, Stitch!), Kotoko (Accel World, Waiting in the Summer, Shakugan no Shana), LiSA (Angel Beats!, Fate/Zero, Sword Art Online), Ichiro Mizuki (Mazinger Z, Captain Harlock), Sea☆A, and Stereopony (Bleach, Eureka 7: Astral Ocean, Tegami Bachi Reverse).
Other guests include cosplay guests KANAME☆ and Akatsuki, and Choo will also attend and act as the event's host. This is the first time Anime Festival Asia is hosting an event in Indonesia. AFA hosted its first event in Malaysia in June this year.
Anime Festival Asia Indonesia will be held at the Jakarta International Expo event hall.
---