News

Akira's Otomo Unveils Short Peace Trailer Before Home Release

posted on by Sarah Nelkin
Blu-ray, DVD, Suda 51's game combo to arrive on January 16
---
The official website for the
Short Peace
anime began streaming the "final" trailer for this omnibus of four shorts by
Katsuhiro Otomo
(
Akira
,
Memories
,
Steamboy
) and other
leading
anime
creators
on Thursday.
Also on the official website, the staff
informs
readers that there are still "unstoppable" developments in the Short Peace project coming, so they asked readers to keep watching for updates.
The trailer begins by introducing the opening animation by
Koji Morimoto
(
The Animatrix
's
Beyond
, Memories'
Magnetic Rose
,
Noiseman Sound Insect
,
Genius Party
's
Dimension Bomb
). The four anime shorts that follow are:
"Tsukumo"
"A man and some creatures' mysterious dream story"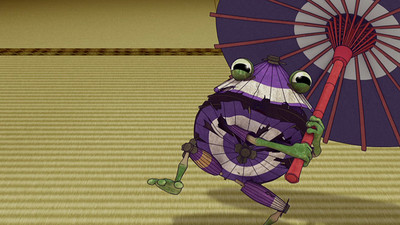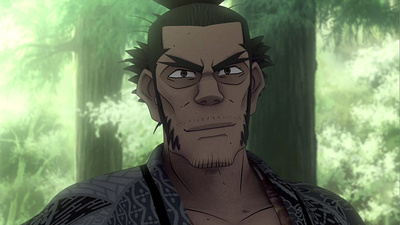 Aoi Yūki
as Komachi Sorimono
Takeshi Kusao
as Kaeru Hebisakka
Screenplay, Director:
Shuhei Morita
(Kakurenbo,
Freedom
)
Original Story Concept, Conceptual Design:
Keisuke Kishi
Character Design:
Daisuke Sajiki
(
Kakurenbo - Hide & Seek
)
Music:
Reiji Kitazato
(
Gankutsuou: The Count of Monte Cristo
)
"Combustible" ("Hi-no-youjin")
"The emotions of tragic love transform into an inferno that engulfs Edo"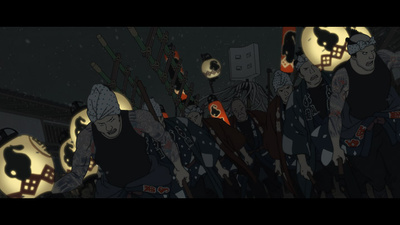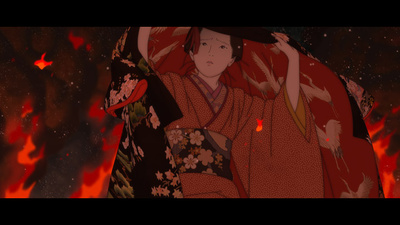 Saori Hayami
as Owaka
Masakazu Morita
as Matsuyoshi
Screenplay, Director: Katsuhiro Otomo
CG Director:
Shūji Shinoda
(
Valvrave the Liberator
)
Art:
Yoshiaki Honma
(
Maburaho
),
Junichi Taniguchi
(
Make-Up! Sailor Senshi
)
Character Design, Visual Concept:
Hidekazu Ohara
(Memories'
Cannon Fodder
)
Music:
Makoto Kubota
Gambo
"A new vision in mysticism and violence"


Mutsumi Tamura
as Kao
Daisuke Namikawa
as Nigenji
Director:
Hiroaki Ando
(
Five Numbers!
)
Original Story Concept/Creative Director:
Katsuhito Ishii
(
Redline
, Funky Forest: The First Contact, Taste of Tea)
Screenplay: Katsuhito Ishii,
Kensuke Yamamoto
(
Magical Shopping Arcade Abenobashi
3D effects)
Character Design:
Yoshiyuki Sadamoto
(
Evangelion
,
.hack
,
Summer Wars
)
Music:
Hikaru Nanase
(
Polyphonica
,
Galaxy Angel
)
"
Buki yo Saraba
" (A Farewell to
Arms
)
"A final battle with unmanned weapons in devastated Tokyo"
Original Story: Katsuhiro Otomo
Screenplay, Director:
Hajime Katoki
(mechanical designs in
Gundam
franchise, Super Robot Wars)
Character Design:
Tatsuyuki Tanaka
(
Tojin Kit
)

In addition, the anime's PlayStation 3 video game, titled Yukigimi Ranko no Ichiban Nagai Hi (Ranko Yukigimi's Longest Day), will ship in Japan on January 16 for 6,980 yen (about US$70). The 2D scrolling game tells the story of the fifth short in Short Peace, which was not included in the anime film. (The game's disc will contain the full anime film as well.) The story
follows
the unreal daily life of three high school girls, one of whom happens to be an assassin. Gōichi "Suda51" Suda (No More Heroes, Lollipop Chainsaw) and Yōhei Kataoka (Tokyo Jungle) are developing the game.
The film will be also released in a Blu-ray special edition, a normal Blu-ray edition, and a normal DVD edition on January 16. Every editions will have the film itself, the standalone version of each short (as screened in festivals), trailers, and television commercials. The special edition will add audio commentary, a special disc (with director intervews, event footage such as opening-day stage greetings, and a digital gallery of storyboards and designs), and finally, a booklet inside of a limite- edition box. The special edition will cost 10,290 yen (about US$103), while the normal Blu-ray and DVD releases will cost 6,090 yen (about US$61) and 5,040 (about US$50.50), respectively.
Bandai Visual
is reprinting Otomo's original Buki yo Saraba manga in a larger edition (to match the size of Otomo's actual drawings) on December 25. The limited and regular editions will each have the manga itself, a gallery for the manga, the film's production designs, script and storyboards for the film, a discussion between Kasuhiro Otomo and Hajime Katoki, storyboards and a gallery for Combustible, and an English version of Buki yo Saraba. The limited "complete" edition will add a Blu-ray disc containing the 20-minute short.
Finally, Bandai Visual is releasing Otomo's Memories film in a "High-Spec Edition" Blu-ray and the television anime
Hipira: The Little Vampire
(Hipira-kun) on Blu-ray and DVD on January 29.
Short Peace
assembles
"top creators at the leading edge of Japanese animation, exploring possible future avenues of expression." Short Peace is also the title of a collection of Otomo's manga shorts that was first published in the 1970s.
Yasumasa Tsuchiya
is producing the shorts at
Sunrise
.
"Combustible" already
debuted
in a preview screening in Japan last year, and the Annecy Film Festival in France
presented
both "Combustible" and "Tsukumo" as nominated works last June. "Combustible" also
played
at the Platform International Animation Festival in Los Angeles in October. The short
won
the Grand Prize in the Animation division of the 16th Japan Media Arts Festival Awards
and
the Noburou Oofuji Award in the 67th Annual Mainichi Film Awards.
---