News

Majestic Prince Anime's 25th Episode Synopsis, Mecha Revealed

posted on by Rafael Antonio Pineda
Episode concludes anime rebroadcast on September 29, ties into film opening on November 4
---

The official website of the Majestic Prince anime project revealed a synopsis on Thursday for the television anime's new 25th episode, revealing that the episode will center on the upcoming film's Team Forn. The episode will air on September 29 as the culmination of an ongoing rebroadcast of the television anime. The synopsis, from Anime Consortium Japan's ANIME NOW! website, is as follows:
Four boys and girls were watching the vicious battle between the GDF (Global Defense Force), Team Rabbits, and the Wulgaru on television. Members of Team Forn Sei, Chris, Yui, and Ahn had been going through rigorous training at Gurantseere Academy, dreaming of being able to one day be deployed onto the battlefield like their beloved Team Rabbits in their new AHSMB robots. Suddenly, during their time in training, it was decided that the GDF would participate in a dangerous battle to destroy a Wulgaru base. Along with their other fellow cadets, Team Forn awaits the announcement of their assignment for the operation...
In addition, the site revealed the mecha of Team Forn.
Ahn Medikum's Orange Seven (AHSMB-007)


Yui Magalanes' Silver Eight (AHSMB-008)


Sei Yuzuriha's Green Nine (AHSMB-009)


Chris Solfelino's Magenta Ten (AHSMB-010)


The cast includes:
Sōma Saitō as Sei Yuzuriha, Team Forn's Control who likes to talk a lot.


Tsubasa Yonaga as Chris Solferino, Team Forn's Boost who loves speed.


Sora Amamiya as Yui Magalanes, the cool beauty who is Team Forn's rifle attacker.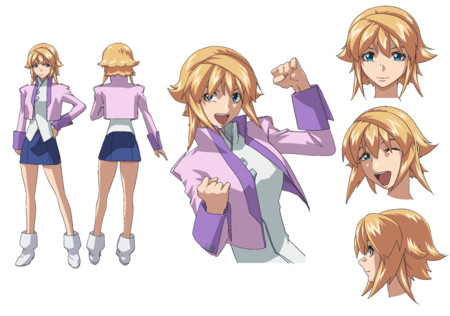 Aina Suzuki as Ahn Medikum, Team Forn's Forward who's a bit of an airhead.


Tomokazu Sugita as Sugita, Team Forn's instructor who works at Granseere City Academy.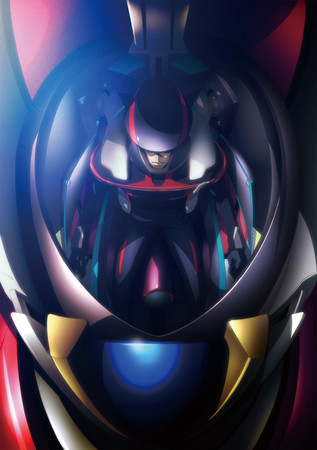 The the tentatively titled Gekijōban Ginga Kikōtai Majestic Prince (Ginga Kikōtai Majestic Prince The Movie) film will open in Japan on November 4 for a limited two-week engagement. Keitaro Motonaga is returning from the television anime series to direct the film, Hisashi Hirai is returning to design the characters, and Takaaki Suzuki is returning as military history and science-fiction adviser. Eiji Inomoto is additionally returning as the CG producer, and Toshiyuki Watanabe is returning to compose the music. Yoshitaka Shishido (Supernatural: The Anime Series, Photo Kano), who is writing the Ginga Kikōtai Majestic Prince Hajimari no Shōjo, Yakusoku no Rasen original light novel, is writing the screenplay. Reiko Yoshida, who handled the series composition for the Majestic Prince television anime series, is serving as script supervisor.
The anime's official site took suggestions for the film's subtitle until August 31, and will announce the subtitle this month. If a fan's subtitle is chosen, the fan's name will be listed in the credits of the film.
Source: ANIME NOW! (Sarah Nelkin)
---