News

Stage Kiki's Delivery Service in Southwark December and January

posted on by Andrew Osmond
Adaptation of Japanese book at Southwark Playhouse
---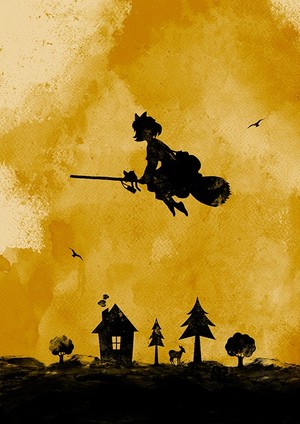 Tickets are still available for most performances of Kiki's Delivery Service at London's Southwark Playhouse (directions). This is the stage version of the Japanese children's book by Eiko Kadono, which was previously filmed by Hayao Miyazaki in 1989. The 70-minute play will run in December (tickets are now sold out until Wednesday December 14) and until January 8 2017. Tickets are available here.
The website of the Guardian newspaper has run a report on the play, which includes behind-the-scenes photos. It also includes the following comments by the scriptwriter, Jessica Siân:
'(Kiki's) narrative arc is gentle and slow. The film deviated quite drastically from that toward the end. There's no blimp crashing into the town square in the books, for instance, and we haven't put that in the play either. What we've held on to is the sense of this girl from a small town coming to somewhere big and having her mettle tested. We've got elements of action in the play, and finding the physicality is exciting, but we've also been allowing those moments of quiet and simplicity."
The director of the play is Kate Hewitt, who comments re the Miyazaki film version: "There are visual hooks that we'd be silly to ignore, like the opening image of Kiki lying on the grass gazing at the sky. Yet it has to feel different enough that people will engage with it as a play." Regarding Kiki's flying, Hewitt says the play "won't be a one trick pony. It'll be full of surprises."
The evening performances are at 7.30 p.m. and the matinees are at 3 p.m. Tickets are £20; £16 concessions; and £64 for a family ticket. (A family ticket consists of 4 tickets: the party must include at least one adult and one under-16.)
Southwark Playhouse has previously run stage versions of Howl's Moving Castle (the British novel by Diana Wynne Jones which was adapted by Hayao Miyazaki in 2004) and Stan Sakai's comic strip Usagi Yojimbo.
---
this article has been modified since it was originally posted; see change history