News

MAGES. Reveals Lost Song Original TV Anime Starring Konomi Suzuki, Yukari Tamura

posted on by Rafael Antonio Pineda
Anime marks Suzuki's full-fledged voice-acting debut for a main anime heroine
---
MAGES. announced on Tuesday that it is producing an original television anime project titled Lost Song, which will star Konomi Suzuki and Yukari Tamura. MAGES. did not announce a premiere date for the anime.
Konomi Suzuki as Rin

Yukari Tamura as Finis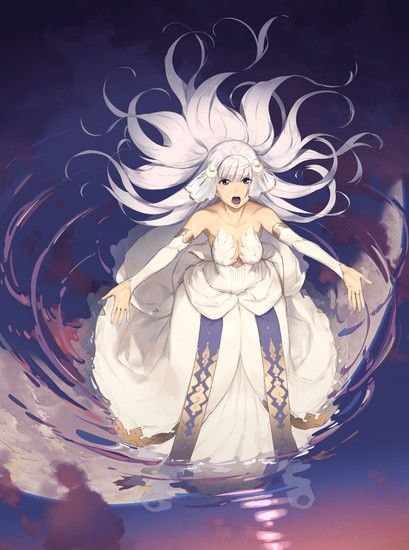 The anime's tagline is, "That song changes even the destiny of the stars."
MAGES. revealed Rin's character design in November, and revealed Finis' character design in December, but did not state at either time that both were part of the same project. While Rin's image was hosted on a "finis-anime.com" website, Finis' image was hosted on a "rin-anime.com" website. Both now contain a link to Lost Song's official website, which contains both character visuals.
MAGES. is Suzuki's current agency, and the umbrella company of the developer behind such game and anime titles as Chaos;HEAd, Steins;Gate, and Robotics;Notes. Lost Song will mark her full-fledged voice-acting debut as a heroine in an anime. Suzuki became a professional anime song artist after winning Animax's fifth All-Japan Anison (anime song) Grand Prix singing contest in 2011. She has since performed songs for Dusk maiden of Amnesia, The Pet Girl of Sakurasou, WATAMOTE, Freezing Vibration, No Game, No Life, Lord Marksman and Vanadis, Absolute Duo, BBK/BRNK, Re:ZERO -Starting Life in Another World-, and Ange Vierge. Before the upcoming new anime, Suzuki did play the minor role of a waitress in Dusk maiden of Amnesia.
Tamura is perhaps best known as the voice of protagonist Nanoha Takamachi in the Magical Girl Lyrical Nanoha anime franchise. She has also voiced characters from such anime as Galaxy Angel (Ranpha), Kanon (Mai Kawasumi), Clannad (Mei Sunohara), Tantei Opera Milky Holmes (Saku Tooyama), Kill la Kill (Nui Harime), and Schwarzes Marken (Beatrix Brehmer). She has performed theme songs for many of the anime in which she has voiced a role, including Magical Girl Lyrical Nanoha, Katanagatari, Oreimo, No-Rin, and I Can't Understand What My Husband Is Saying.
Source: Anime! Anime! (Katsunori Takahashi)
---