Pokemon: Darkrai DVD UK
Release Date: 29th September
POKéMON: THE RISE OF DARKRAI (PG)
Experience the new Pokémon movie which took more than $US 47 million at the Japanese box office last year, more than any other Pokémon film to date! The latest movie – The Rise of Darkrai (PG) - starring Pokémon trainer Ash and his faithful companion Pikachu, is available from all good retailers nationwide for the first time in the U.K. on 29th September 2008, RRP £12.99. This DVD comes with an exclusive limited edition Pokémon Trading Card.
Join Ash on his quest to become the greatest Pokémon Trainer in the universe! Pokémon: The Rise of Darkrai will see us heading off with Ash, Pikachu, plus Brock and Dawn on an epic journey through Alamos Town. Guided by local resident Alice, the trio and Pikachu are much enchanted by the beautiful and seemingly idyllic sights of the town. But their enjoyment is rudely interrupted when confronted by the devastation of the town's beautiful gardens. The mysterious Pokémon Darkrai is accused of the destructive chaos. Yet the real trouble for Ash and his friends really begins when a fierce battle breaks out between the two mythical legendary Pokémon Dialga and Palkia.
But who is Darkai? Is it friend or foe? As the sky tears above Alamos Town and Dialga and Palkia struggle through the rips in a newly created dimension, their ensuing battle threatens to tear a hole in the time-space continuum! Will Ash and his friends survive this showdown and learn Darkrai's true nature?
The Pokémon series of Trading Cards and video games are arguably the most successful in the world. The videogames have sold over 180 million copies worldwide and more than 14 million units of the Pokémon Diamond and Pearl computer game has been sold since April 2007. Pokémon Diamond and Pearl toys are also selling very well in the UK with exciting new products to be added to the range in autumn 2008. More than 490 characters now exist in the Pokémon universe and the number of Pokémon characters is growing all the time.
Pokémon is ranked in the top ten amongst children's programmes on all commercial channels, and currently airs on CITV and ITV4, with Pokémon Diamond and Pearl also broadcasting on Cartoon Network and CNTOO as well.
A trailer of the film can be found at http://www.youtube.com/watch?v=kpNYfQUihYI
About Pokémon
Pokémon USA, Inc. London Office, manages and oversees the Pokémon franchise in UK, Europe, Middle East and Africa which includes licensed merchandise, TV animation, home video entertainment and publication. Pokémon was launched in Japan in 1996 for the Game Boy®, and has since gone on to sell more than 180 million games worldwide (over 37 million in Europe) making it the fastest selling video games ever.
The Pokémon franchise is now a worldwide phenomenon and Pokémon merchandise has generated over $30 billion in worldwide retail sales to date. The Trading Card Game, fuelled by organised play programs in 47 countries, has spurred global sales of 14 billion cards to date.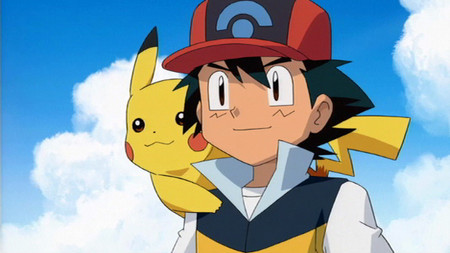 ---