×
remind me tomorrow
remind me next week
never remind me
Subscribe to the ANN Newsletter • Wake up every Sunday to a curated list of ANN's most interesting posts of the week.
read more
Anime Boston

Day 2

by Bamboo Dong,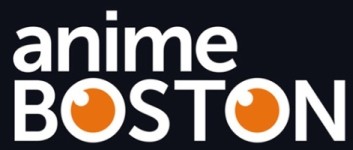 Day 2
The second day of
Anime Boston
drew the largest crowd, with fans packing all three floors of the Hynes Convention Center and swarming the exhibit hall. The panel rooms were stocked from morning to night with a wide range of fan-run panels, as well as a couple of industry panels. Despite all the programming, there were still hundreds of fans who elected to spend their day waiting patiently in the hallways for entrance to the convention's most coveted event, the
Masquerade
.
Amongst some of the panels available for consumption was a presentation by Roland Kelts, author of Japanamerica. Presented by the Japanese Consulate, his presentation highlighted some of the differences between Western and Eastern comic art, and discussed how Japanese pop culture has inevitably infiltrated American society. Although the presentation was not new for those who have seen him speak before, it was well-received by the crowd gathered in the room, many of whom were listening to Kelts' ideas for the first time.
Industry Panels
Saturday only hosted two main industry panels, starting off in the early afternoon with Vertical. Presented by marketing director Ed Chavez, the panel talked introduced some of the company's upcoming new releases, amongst them Konami Kanata's popular manga, Chi's Sweet Home, a series about a cat's misadventures and every day life, as well as novels like Seicho Matsumoto's Pro BONO. The company also talked about several of the Osamu Tezuka works coming out this summer, including Ayako, City of Refuge, and a reprint of Apollo's Song parts one and two. Black Jack volume 12 will be released this summer, and with a release schedule of one new volume every two months, the 17-volume series should be completed by Summer 2011.
Interestingly, the panelist hinted at a new acquisition, although he could not mention anything about, as only a verbal contract has been reached. Temporarily called "Manga Release Project R," the only information that could be offered was that it was written by "an author previously published by Viz."
Later that day, Funimation also had the chance to talk about their current and upcoming project during their panel. Highlights included a new label called Hong Kong Connection, which would release (and humorously dub) live-action Hong Kong cinema. The first two titles will be Shaolin Hand Lock and The Fourteen Amazons. Future releases will include Hong Kong Godfathers and Invincible Shaolin.
For the economically-impaired anime fan, Funimation is going to be launching the SAVE line, an acronym that stands for Super Amazing Value Edition. These re-releases will be set at affordable price points, with OVAs and movies priced at $9.98, half-seasons at $19.98, and full seasons at $29.98. Some of the titles fans can expect to see include Fruits Basket, Moon Phase, Aquarion, Air, Kanon, and others.
Near the end of the panel, Funimation announced their new acquisitions, starting with Black Butler, which was technically announced last Monday. They followed this up with the news that the second season of Spice and Wolf was also licensed, as well as the Eden of the East movie collection. The company will also be releasing Chobits, a license previously held by Geneon; the DVDs will include the original Geneon dub.
Masquerade
As usual, the masquerade drew a massive crowd, and although there were signs saying that fans weren't allowed to line up until 4PM, it didn't deter attendees from staking out spots earlier in the day. With skits ranging from light comedies to extravagant song and dance numbers, the actual event didn't disappoint. Readers, if you weren't able to make it to Boston this year, you can check out most of the winning skits on AC Paradise.
---
this article has been modified since it was originally posted; see change history
back to Anime Boston
Convention homepage / archives