News

Trillion: God of Destruction PS Vita Game's Western Release Dates Revealed

posted on

2016-02-10

18:30 EST
Idea Factory International announced on Wednesday that Compile Heart's Trillion: God of Destruction (Makai Shin Trillion) PlayStation Vita role-playing game is slated for release in North America on March 29 and in Europe on April 1.
The company also released screenshots featuring the character Levia:


---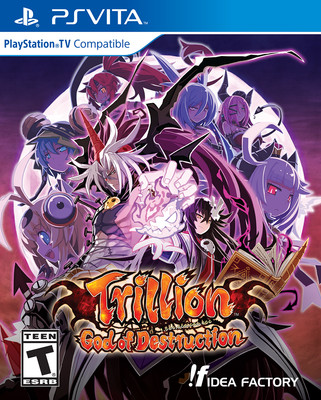 Idea Factory describes the game:
More than a thousand years passed since the legendary battle against the Heavens. The demons of the Underworld lived an evil, yet fulfilling life in peace. And so it remained, until the appearance of Trillion, a demon god of destruction that sought to consume the world.

Its power unfathomable, it destroyed the Underworld's forces. Even Zeabolos, the Great Overlord himself, was defeated.

On the brink of death, Zeabolos heard a mysterious voice from deep within. "It is too early yet for the lineage of the Great Overlord to fall…" Zeabolos was revived, his shambled body patched together again by a young necromancer named Faust.

Zeabolos gained the power of the Soul Grimoire, and decided henceforth to fight.
In the game, players control Zeabolos, and are tasked with going through six different layers of the Underworld to eventually defeat the demon god Trillion, who has a trillion HP. Players can employ six Demon Lords, whose different abilities can be improved by bonding with them in special story events.
Compile Heart released the game in Japan on July 23.
---