News

Odex Receives 'Notice From Japan' About Sword Art Online Film Leaks in Singapore, Malaysia

posted on by Rafael Antonio Pineda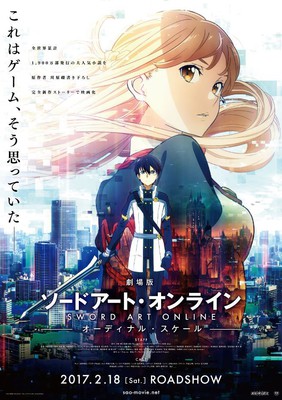 Film distributor Odex stated on its Facebook page on Tuesday that it had received a "notice from Japan" regarding supposed leaked footage of the Sword Art Online: Ordinal Scale film. According to Odex, the clips ranged in run time from 10 seconds to eight minutes, and have been traced to the Singapore and Malaysian premieres from February 18.
Odex added that the incident has resulted in the "very likelihood of Singapore and Malaysia being blacklisted for future anime film release," and that it is nevertheless working to "limit the damage suffered."
Besides Malaysia and Singapore, Odex screened the film in Indonesia, the Philippines, Vietnam, and Brunei on February 18, alongside the Japanese premiere.
The film sold about 308,376 tickets for 425,762,760 yen (about US$3.76 milion) to top the Japanese box office during the February 18-19 weekend. The film has set an opening-weekend record among films distributed by Aniplex.
---