Interest

Minori Chihara, ChouCho, Shizuka Itou Join Gargantia Anime

posted on

2013-02-09

14:35 EST by Egan Loo
Also: Sayaka Ohara, Katsuyuki Konishi, Yuka Terasaki, Hideaki Tezuka, Yuuki Hayashi, Yuuki Ono, Tomokazu Sugita, Ayumi Fujimura
---

The official website and Twitter account for the Gargantia on the Verdurous Planet science-fiction anime series confirmed the theme song performers and more of the voice cast on Saturday. The news was first revealed at the advance screening of the first two episodes earlier in the day. In the story, a pilot named Red is sucked through a distortion of time and space and arrives at the long-lost, ocean-flooded Earth, where he encounters the floating fleet city Gargantia.
Minori Chihara is performing the opening theme song "Kono Sekai wa Bokura o Matteita" (This World Was Waiting for Us) which will go on sale on April 24, while ChouCho is performing the ending theme song "Sora to Kimi no Message" (The Skies and Your Message), although its release date has not yet been set.
The newly announced cast includes:
Shizuka Itou as Bellows, an 18-year old female salvager who plucked Red and his humanoid mobile weapon Chamber from the ocean. She is the skilled pilot of the industrial mecha Yunboro.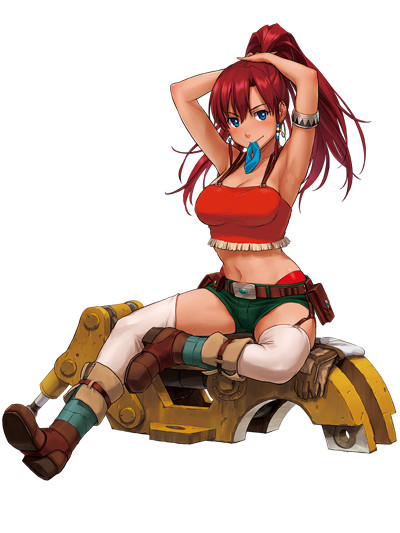 Sayaka Ohara as Rijetto, a calm, serious 22-year-old officer who assists the Gargantia fleet's leader Fearokku

Katsuyuki Konishi as Pinion, a somewhat cocky 20-year old man who maintains and repairs the mechanics aboard the Gargantia fleet. He dreams of striking it rich by uncovering the treasures lurking on the seabed.

Yuka Terasaki as Beberu
Hideaki Tezuka as Fearokku, Gargantia fleet's always calm and composed leader with a wealth of experience. The safety of the fleet is first and foremost on his mind.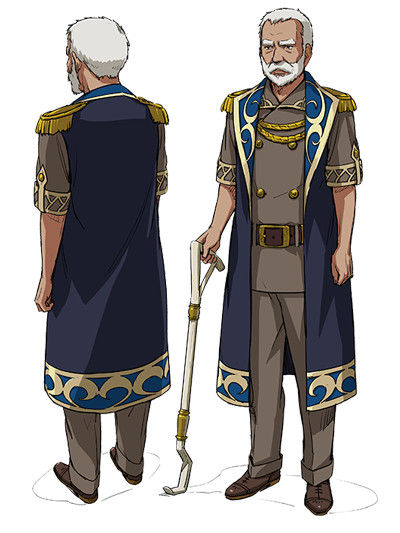 Yuuki Hayashi as Joe, the young man in charge of connecting and separating the ships in the fleet. He is diligent and uncompromising in his job.

Yuuki Ono as Kūgeru, a commander in the Human Galactic Alliance Forces. As Red's superior, he leads the battle against the aliens.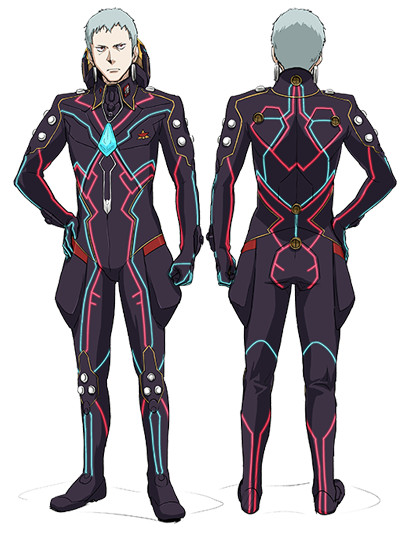 Tomokazu Sugita as Chamber, Red's humanoid mobile weapon Machine Caliber. It is equipped with the Pilot Support/Training System that interacts with and improves the pilot. It is capable of acting autonomously.

Ayumi Fujimura as Striker, Kūgeru's Machine Caliber. A superior unit to Chamber, it is designed for use by Human Galactic Alliance's commanders. Like Chamber, Striker is equipped with the Pilot Support/Training System.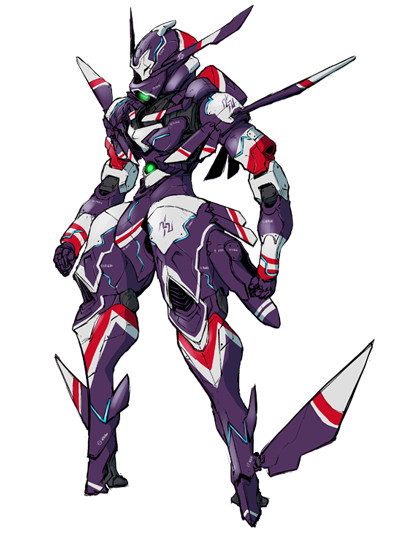 The website also added the second promotional video and voice samples for the main characters Red, Amy, Saaya, and Melty, as well as for Chamber. The site announced the voice cast members for Red, Amy, Saaya, and Melty in December:
Kaito Ishikawa as 16-year-old Human Galactic Alliance lieutenant Red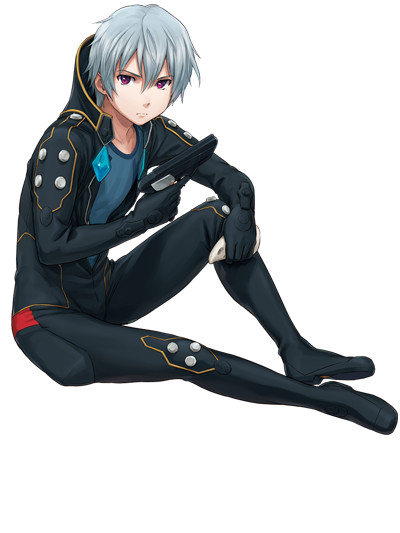 Hisako Kanemoto as 15-year-old Gargantia messenger Amy

Ai Kayano as 15-year-old messenger Saaya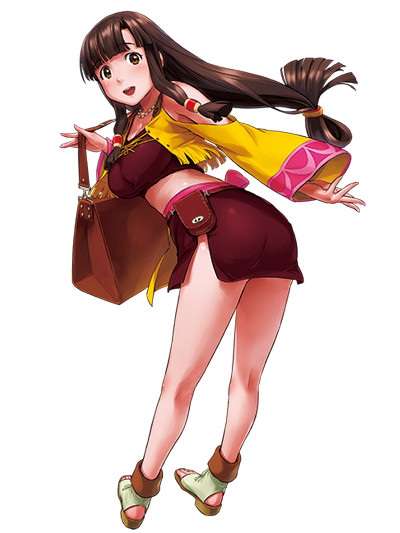 Kana Asumi as 14-year-old messenger Melty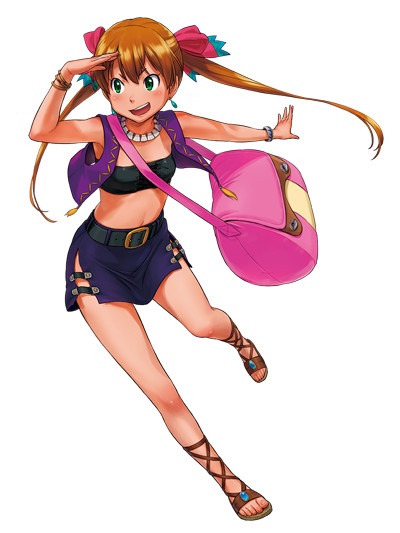 Finally, the website posted comments from mechanical designer Makoto Ishiwata and a picture of the "Kigurumi (costumed character) Chamber" that appeared at Saturday's event. Kigurumi Chamber will also appear at Sunday's Wonder Festival and the four advance screenings throughout Japan in March.
Images © Okeanosu/Gargantia on the Verdurous Planet Production Committee
---