Interest

Next Sailor Moon Cosmetic Is Transformation Stick Nail Polish

posted on by Lynzee Loveridge
Mercury, Mars, Jupter, & Venus transformation sticks inspire 2nd release from Bandai's Creer Beaute
---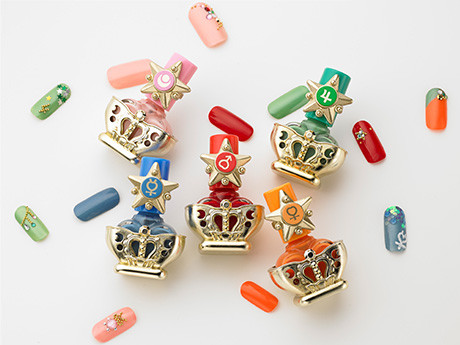 The transformation sticks in the magical girl anime Sailor Moon R are inspiring the Nail Collection in the Miracle Romance line of Sailor Moon cosmetics from Bandai's cosmetic branch Creer Beaute. The tops of these transformation sticks are reimagined as a set of nail polish bottles slated for release this October. Pre-orders open on Wednesday at 10:00 a.m. on Bandai's official shopping site, Premium Bandai.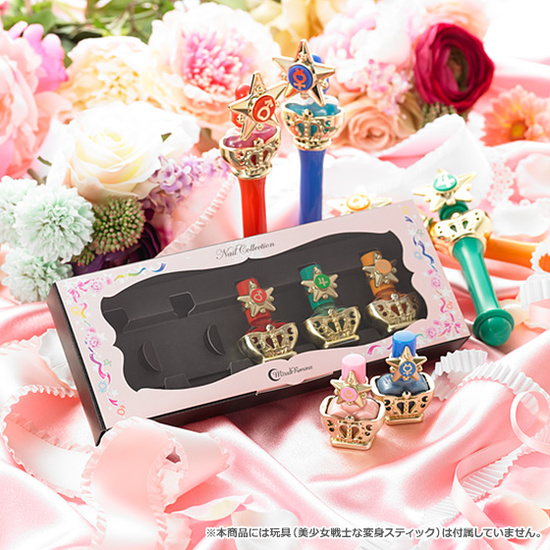 The collection includes five colors: pink for Sailor Moon, blue for Sailor Mercury, red for Sailor Mars, green for Sailor Jupiter, and orange for Sailor Venus. Pink, blue, and green have a pearl finish while red and orange are matte (Sailor Moon does not transform with a stick in the series but her color is represented nonetheless.)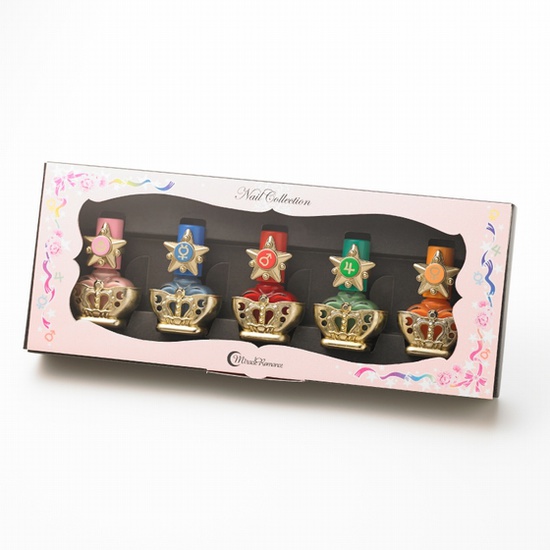 Creer Beaute revealed the Shining Moon Powder as the first item in its Miracle Romance line to celebrate the 20th anniversary of Naoko Takeuchi's original manga and anime. The "presto powder" item draws inspiration from Sailor Moon R's Crystal Star Brooch, complete with its mirror frame and Silver Crystal design.
The Sailor Moon R Miracle Romance Nail Collection will retail for 5,250 yen (about US$53).

The Premum Bandai website offers Creamy Mami's Magical Stick Lip Cream, Urusei Yatsura's "deliciously scented Lovely Darling Fruit Tubes" and other cosmetics, and an entire line of Rose of Versailles beauty products.
Source: Comic Natalie, Sailormoon Channel
Images © Naoko Takeuchi, PNP, Toei Animation © Naoko Takeuchi
---