Interest

Gundam's Char Trades In His Toyota for a Road Bike

posted on by Lynzee Loveridge
Anime News Network's merchandise coverage sponsored by
Tokyo Otaku Mode
.

---
Mobile Suit Gundam's infamous Char Aznable has had no shortage of promotional car deals. The Zaku II pilot got an exclusive Toyota Auris II model with its own anime commercial and special features like a navigational guidance system is voiced by Char voice actor Shuuichi Ikeda and Lalah Sune voice actress Keiko Han. The relationship was a good one, but Char is also looking for an eco-friendly option to add to his tie-in products. Enter the "Zeonic-made Char Exclusive Road Bike".
Premium Bandai opened pre-orders for the bike on April 26. The bike features a red frame with the Zeonic logo and emblem and an overall design by Gundam mechanical designer Kunio Okawara. The bike comes in two versions; one with a carbon frame and one with aluminum frame. The carbon frame version costs 350,000 yen while the aluminum frame versions costs 150,000 yen, excluding shipping and taxes. The carbon frame bikes will ship in October and the aluminum frame bikes will ship in September.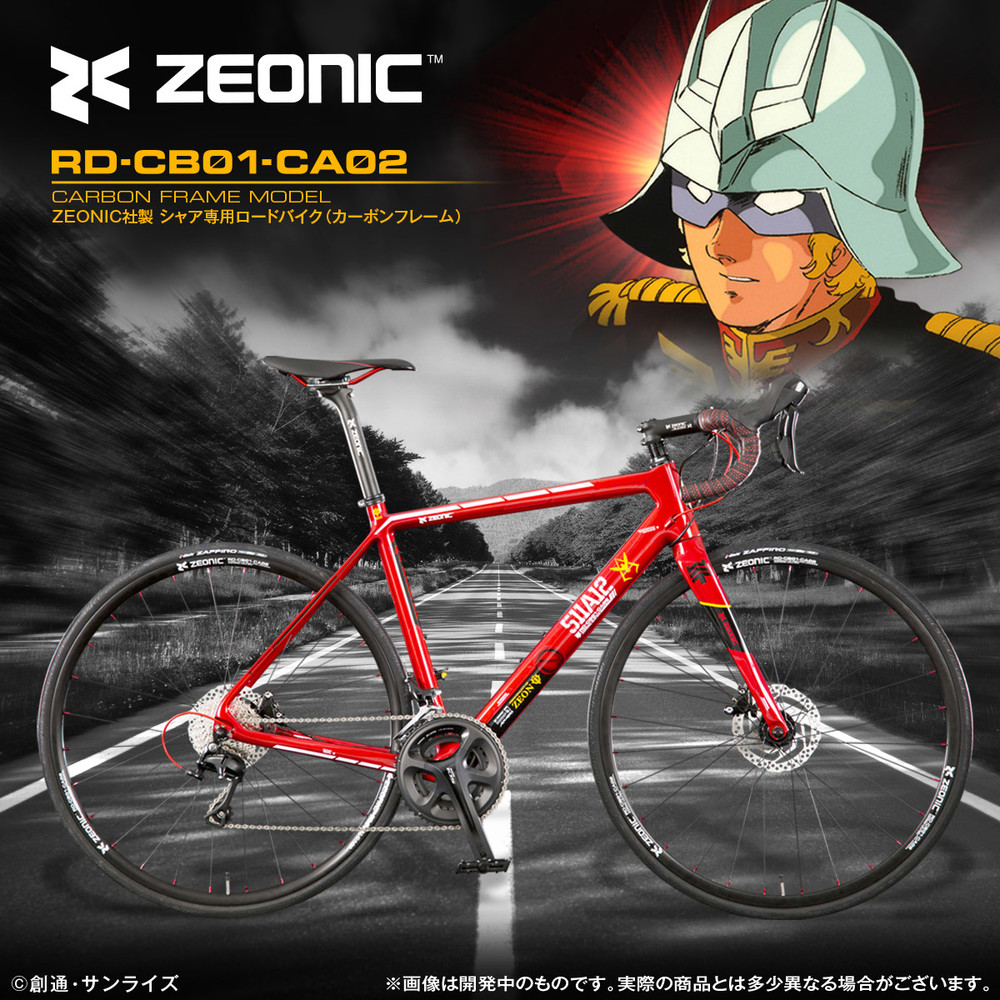 The bike is the first of its type to be sold by Premium Bandai. The company dubbed the new line "AvanGarage" and plans to introduce more character bikes in the future.
Interested bike riders can take a peek at the models at Akihabara's Gundam Cafe and Osaka's Super Kids Land Character Hall. On May 1 the bikes can be viewed at the Namco Lazona store in Kawasaki.
Source: Anime! Anime!
---