Interest

Neil Gaiman Comments on His Role in Princess Mononoke's English Adaptation

posted on by Kim Morrissy
---
American Gods and Sandman writer Neil Gaiman is credited with the English adaptation of Studio Ghibli's Princess Mononoke, but his name was never featured in advertising materials at the time. Gaiman commented on this issue on Twitter on Tuesday, where he describes his involvement in the film as his "biggest secret."
My biggest secret. (Studio Ghibli asked for some of the Miramax execs to be removed from the poster and credits. The execs looked at all the names, determined that theirs would remain, and realised that mine was contractually expendable.) https://t.co/fm7BRFpp1W

— Neil Gaiman (@neilhimself) August 12, 2019
Princess Mononoke was distributed in North America by Disney subsidiary company Miramax. In the tweet, Gaiman explained that Studio Ghibli asked for the names of some Miramax executives to be removed from the posters in favor of Ghibli names. Gaiman's was one of the names that was removed. (Note that his name is still in the film's end credits.)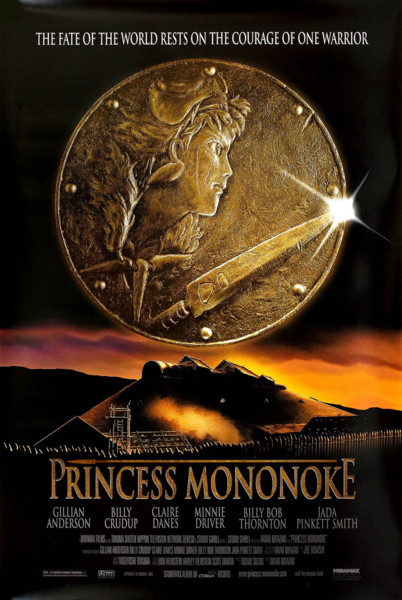 Gaiman also confirmed that he received the opportunity upon recommendation from famed film director Quentin Tarantino, who recommended Gaiman instead.
Yes.

— Neil Gaiman (@neilhimself) August 12, 2019
At the time of its release in 1997, Princess Mononoke was the most successful film at the Japanese box office. It remains the fourth highest-grossing Japanese film in Japan after Spirited Away, your name., and Howl's Moving Castle. It is the seventh highest-grossing film of all time at the Japanese box office.
In 2007, Gaiman visited Studio Ghibli and met director Hayao Miyazaki, producer Toshio Suzuki, and Steve Alpert (vice-president of Ghibli's international division).
Source: io9 (James Whitbrook), Neil Gaiman's Twitter account
---