News

Ocean Waves Novelist Saeko Himuro Passes Away

posted on by Egan Loo
Author behind Ghibli classic also inspired
shōjo
manga, TV dramas, films
---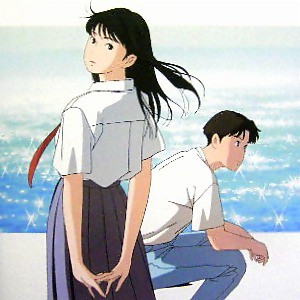 Japanese novelist Saeko Himuro died of lung cancer on Friday morning at 9:00 a.m. She was 51. Himuro wrote over three dozens novels, but she is best known outside Japan for the novel inspiration behind Studio Ghibli's coming-of-age television special Ocean Waves (Umi ga Kikoeru).
Eight of her novels have been adapted into manga, including Nante Suteki ni Japanesque and The Change. She also directly wrote the stories of other manga, such as the Rising! story about the Takarazuka musical revue with artist Kazuko Fujita. Still more of her works have been adapted into live-action dramas (Nante Suteki ni Japanesque) and movies (Kurara Hakusho). Her Umi ga Kikoeru novel sequel, Umi ga Kikoeru II: Ai ga Aru Kara, was adapted into a television drama special that is separate from Studio Ghibli's Ocean Waves anime.
Himuro was born as Saeko Usui on the northern Japanese island of Hokkaido. While she was still in college in 1977, her Sayōnara Arurukan story won honorable mention in the 10th Seishun New Novelist Awards from Shueisha's Novel Junior magazine. She has since sold over 20 million copies of her works, mostly under the Cobalt magazine label (the current name of Novel Junior), and helped start the shōjo novel boom. The boom still exists today, thanks to authors of later novels from Shueisha such as Oyuki Konno's Maria Watches Over Us (Maria-sama ga Miteru) and Mizue Tani's Hakushaku to Yōsei (The Count and The Fairy).
Source: Asahi Shimbun, Yomiuri Shimbun, Mainichi Shimbun
---