News

Dance with Devils Stage Musical Reveals Additional Cast, Offers 2 Endings

posted on by Rafael Antonio Pineda
---
The official website Dance with Devils stage musical announced three additional cast members and two endings for the second musical, Dance with Devils ~Da Capo~, on Monday. The additional cast members include:
Kōhei Norizuki as Noel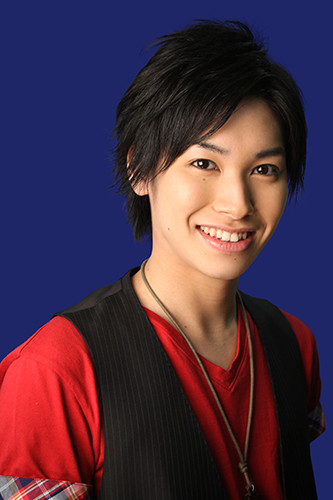 Takeshi James Yamada as Holland


Ryōsei Tanaka as Jek


Noel and Holland are characters original to the stage musical. Norizuki is reprising his role as Noel from the previous stage musical.
The play will have two different endings, which will differ depending on the heroine Ritsuka's choice. Ending A will be titled "Dear My Devil Rem" and Ending B will be titled "Dear My Exorcist Lindo." The play will feature the two endings on different dates and times.

The main cast includes:
Keisuke Kaminaga as Rem Kaginuki
Keishi Hagio as Lindo Tachibana
Yūki Kamisato as Urie Sogami
Yū Yoshioka as Mage Nanashiro
Junpei Yasukawa as Shiki Natsumezaka
Taiki Naitō as Loewen
Kaminaga, Yoshioka, Yasukawa, and Naitō are reprising their roles from the previous stage play.
Kaori Miura is once again directing the musical and writing the script, and Elements Garden is once again in charge of the music for the play. The stage musical will run from December 21 to 27 at the AiiA 2.5 Theater Tokyo.
The previous stage musical ran from March 3 to 13.

The anime premiered in Japan last October. Funimation Entertainment streamed the series with subtitles as it aired in Japan, and also began streaming a Broadcast dub last November.
Funimation describes the story:
From Rejet, the original creator of Diabolik Lovers, and Brain's Base, the studio behind Princess Jellyfish, comes a devilish tale of high school seduction. Second-year student Ritsuka Tachibana has the perfect school-to-life balance, but all of that's thrown into chaos when she discovers that several of her handsome male classmates are actually demons in disguise.
Rejet's PlayStation Vita game shipped in Japan on March 24.
Source: Nijimen
---
this article has been modified since it was originally posted; see change history