News

Kirakira Precure a la Mode Anime Film's Trailer Previews Story

posted on

2017-07-14

22:13 EDT by Crystalyn Hodgkins
Film taking place in Paris opens in Japan on October 28, screens alongside short film
---
Toei revealed the trailer on Saturday for its upcoming Kirakira ☆ Precure a la Mode anime film. The film is titled Eiga Kirakira ☆ Precure a la Mode: Paris to! Omoide no Mille-Feuille​ (Kirakira ☆ Precure a la Mode the Movie: With Paris! Mille-Feuille of Memories), and it will premiere in Japan on October 28.
The poster below shows new characters Cure Parfait, voiced by Inori Minase, and the mysterious pastry chef Jean-Pierre Zylberstein. In the story, the Precure members go to France as part of a cooking competition. While in France, Ciel (Cure Parfait) is suddenly unable to change into her Precure form, and her sweets making is going badly as well. During the competition, suddenly the streets of Paris turn to sweets.

The film will screen alongside the "Petit ☆ Dream Stars! Let's la Cooking? Showtime!" short film, which focuses on the fairies Pekorin, Mofurun, Puff, and Aroma as they struggle to cook.
Tickets went on sale in Japan on Saturday, and those who buy their tickets early will receive one of two "original animal sweets" — the "Memoire Mille-Feuille" or "Kirarin Cookie." The former is based on the titular "Omoide no Mille-Feuille" that is central to the film's story while the latter is related to the short film.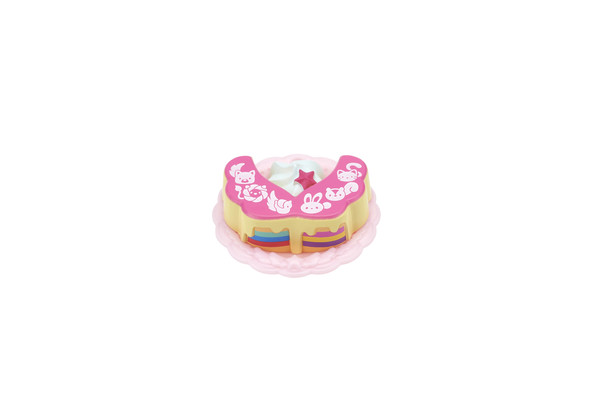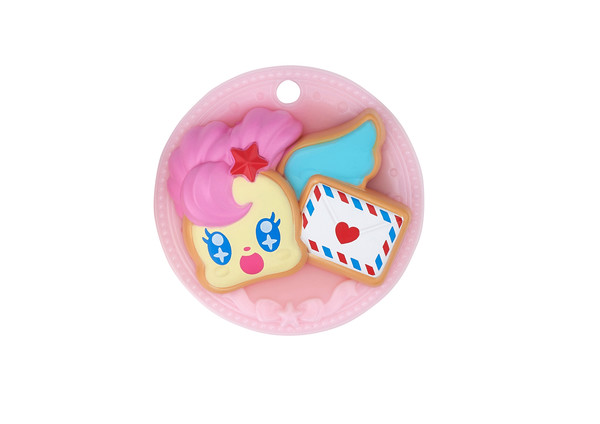 The anime, which is the 14th entry in the Precure animated series, premiered on February 5 at 8:30 a.m. on the ABC and TV Asahi channels and their affiliates. The show's theme is a crossover of colorful sweets with cool and cute animals. The main characters run a sweet shop and must face off against evil fairies to protect their beloved confections.
Kodansha's Nakayoshi magazine launched the Kirakira ☆ Precure a la Mode manga series in February. Manga artist duo Futago Kamikita (Pretty Cure, Dokidoki! Precure) is drawing the series based on an original concept by Izumi Todo (the collective pseudonym for Toei Animation's staff).
The previous Precure (Pretty Cure) series, Mahō Tsukai Precure, premiered in February 2016. The Eiga Mahō Tsukai Precure! Kiseki no Henshin! Cure Mofurun! film opened in October in Japan.
The 2012-2013 Precure anime series Smile Precure! has been localized in English as Glitter Force, and is available streaming on Netflix.
---
this article has been modified since it was originally posted; see change history