Interest

Locodol Anime Hosts Uogokoro-kun Dance Contest

posted on by Chris Nishijima
Grand prize winners to dance on stage with the cast of
Locodol
---
Ever wonder what it would be like to get your five seconds of fame? Got the skills to be a great pop idol, but just haven't found a way to make your debut? Well, the producers of Futsū no Joshikōsei ga Locodol Yattemita have come up with a fun and interactive way to begin your career as an idol with the "Everybody Dance, Everybody Sing, Uogokoro-kun Song Dance Contest." In order to find individuals who can really step it up and take the stage, this contest is being used to find three talented contestants to join the cast of Locodol on stage for a special commemorative concert event on September 23 to celebrate the release of the new "Nagarekawa Girls" album, based on the series.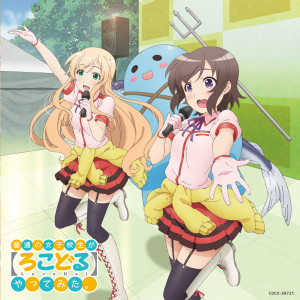 The three steps that you need to take to enter this contest are simple. First, make a recording of yourself dancing to the "Uogokoro-kun Song," and upload it to a file sharing website such as filestorage or GigaFile. Next, fill out the entry form for the contest, which will be found on the campaign's main website, in which you will provide your information, as well as the URL for the video itself. Afterwards, the three winners will receive emails in mid-September informing them that they have been selected as grand prize winners. They will then be introduced through a recording of "Nagarekawa City Channel" before appearing at the official event.

In case anybody needs a bit of reference as to what the "Uogokoro-kun Song" looks like, cast members of Locodol Inori Minase (Mirai Nazukari) and Maya Yoshioka (Yui Mikoze) made and instructional video of themselves dancing with the bizarrely cute mascot to his theme song.
While not everybody who enters can be chosen to perform alongside the cast of Locodol, there will be two other tiers of prize winners. Three contestants will win the "Nagarekawa Girls Prize", which is an exclusive event poster signed by the cast of Locodol. After that, there is also the "Uogokoro-kun Prize," which will be composed of original goods based after the fish-wielding blue mascot himself.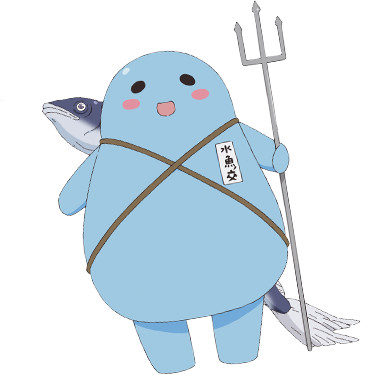 The new Futsū no Joshikōsei ga Locodol Yattemita album will be coming out on September 24, the day after the event itself. Applications for the contest are being taken from August 26 to September 15.
[Via moca News]
---