Interest

Beat Test Stress By Channeling Your Ninja Power Poses

posted on

2016-10-18

15:45 EDT by Lynzee Loveridge
Research has shown that power posing, the act of assuming a confident posture like raising your arms above your head, can affect cortisol and testosterone levels in the brain and thus increase confidence. It's a quick way to give yourself a boost before a job interview, a test, or other stressful situations. Like storming Oda Nobunaga's stronghold.
You see, no one knew stress quite like the ninja. The practitioners faced literal life-and-death situations on a regular basis and whether they survived the next 24 hours was reliant on nothing more than their own abilities. A new study out of Japan found that assuming ninja poses could imbue a person with the collected mind of a shinobi and help combat stress.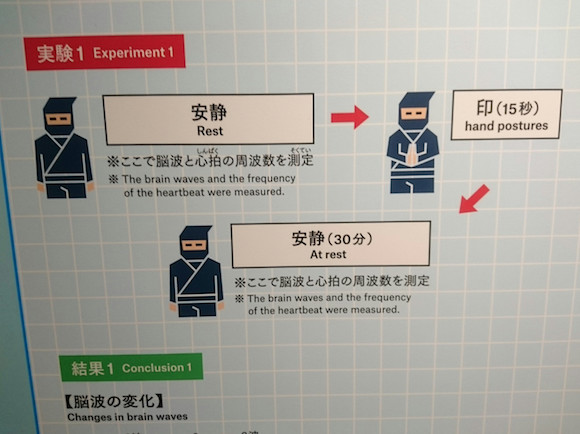 The test specifically looked at the "Kuji Kiri", or the "Nine Syllables" hand positions used by ninja during meditation. A presentation at "The Ninja" exhibition in Odaiba illustrated how replicating these hand positions relieves stress and hones mental focus. The Mie University School of Medicine monitored fifteen test subjects' brain waves and heartbeat before and after completing the hand positions. The results of increased concentration were found to last approximately 30 minutes and lowered stress lasted 10 minutes after completing the gestures.
You can give it a try yourself by watching the videos below and learning Kuji Kiri.
[Via Oona McGee at Rocket News 24]
---