Interest

AnimeJapan to Offer 8-Part Anime Business Course This Year

posted on by Eric Stimson
Also: gallery of 2016's best anime collaborations
---
This year's AnimeJapan, an anime industry convention held in late March at Tokyo Big Sight, will offer something valuable for anyone interested in the commercial side of anime: an anime business course featuring lecturers with lengthy experience in the industry. "Anime Business University" is split into eight parts over two days (March 23 and 24):
How to acquire an anime license
How anime uses business
How many anime-related goods can be sold
How anime can improve the value and sales of products and services
The target audience and communications media for anime
How anime can be used in advertising and sales promotion
Events and regional revitalization efforts that use anime
The achievements and results of events and regional revitalization efforts that use anime


The course will be taught by Kazuo Rikukawa, a character marketing expert and CEO of CharaBiz, on March 23, and Yasuo Kameyama, senior director of Contents Innovation Program and an anime producer since 1986. However, each part will have guest lecturers, which span the breadth of the industry: Tezuka Productions, Tatsunoko, Sunrise, Studio Pierrot, Aniplex, TOHO, Bandai Visual, Kadokawa, and more.
The course will be held in the convention's Business Area in the assembly hall on the sixth floor. Although non-paying attendees can enroll, they will have to wait until March 6, while paying attendees can enroll now at the AnimeJapan website. Visitors can choose to attend only one or several parts instead of the whole thing.
Anime collaborations are a typical way for businesses to partner with anime studios, and we frequently write about them on ANN. AnimeJapan will also showcase the top ten anime collaborations of 2016 in the Main Area, along with comments by the producers.

The Matsuno Brothers (of Mr. Osomatsu) had a stint as jockeys in October with this collaboration with the Japan Racing Association.

Female visitors to Akihabara could enjoy a King of Prism by PrettyRhythm theme at the Bayhotel, a women's capsule hotel, last year.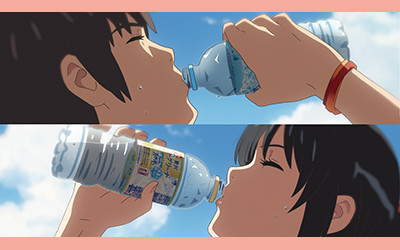 One of the early commercial tie-ins for your name was a series of commercials for Suntory yogurt-flavored water.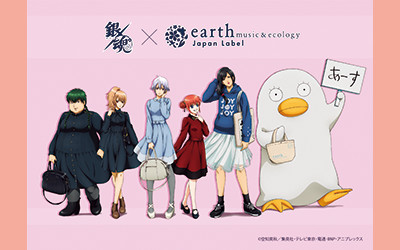 Earth music & ecology is a women's apparel brand. That didn't stop it from collaborating with Gintama, though: it just used the characters' female forms.

Sendai is the model for Moriō, the setting of JoJo's Bizarre Adventure: Diamond is Unbreakable. To cash in on the honor, Sendai held a JoJo-themed Tanabata festival last year.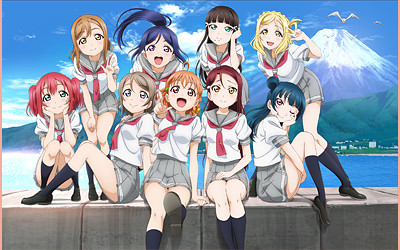 Numazu, a seaside town in Shizuoka Prefecture, also received a flood of anime fans last year; it's the setting of Love Live! Sunshine!!, after all. The other four great tie-ins remain unannounced.
AnimeJapan only debuted in 2014, but it is already a huge success, with 182 companies scheduled to attend this year. Fans who visit can learn more about upcoming anime projects, like Granblue Fantasy the Animation, Tōken Ranbu, and Yuki Yuna is a Hero: Washio Sumi Chapter.
Sources: AnimeJapan 2017 official website and Anime! Anime!: Kōtarō Nakase
---