News

1st Naruto Anime's Finale Premieres on Canada's YTV

posted on by Egan Loo
North American television premiere of 220th and final episode on Saturday
---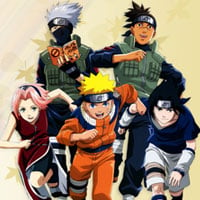 The Canadian television channel YTV will run the North American television premiere of "Departure," the 220th and final episode from the first Naruto television anime series, on Saturday, December 5 at midnight EST/PST. Since the Cartoon Network in the United States stopped running new episodes of Naruto after episode 209, the last 11 episodes has been premiering on YTV in North America.
Once the last new Naruto episode runs on YTV, Pokémon and Yu-Gi-Oh! 5D's will be the only anime series with new episodes on the channel. The channel is currently rerunning episodes of Bleach and Dinosaur King, but Pretty Cure is no longer on its schedule. YTV will re-run the first episode of Naruto's fifth season, "A Fierce Battle of Rolling Thunder!" on Saturday at 12:30 a.m. after "Departure" premieres.
Viz Media has been streaming the final episodes of the first Naruto anime series and the latest episodes of the Naruto Shippūden sequel since January. That same month, the Cartoon Network ended its Naruto television run and Toonami Jetstream streaming service in the United States, although its main website continues to stream selected episodes of Naruto. Disney XD has been running weekly episodes of the Naruto Shippūden sequel since October in the United States, and Viz Media is releasing both the first Naruto anime series and Naruto Shippūden on DVD.
Thanks to Primus for the news tip.
Image ©2002 Masashi Kishimoto
Update: YTV is now showing Dinosaur King II. Thanks, Buster Blader 126.
---