News

Japan Expo USA to Host Akihiro Kanayama, Felipe Smith, Daigo Ikeno

posted on

2014-08-13

13:30 EDT by Lynzee Loveridge
Also musical guests
MAYUKO
, Ilu Grace, A for-Real, and Akai Sky
---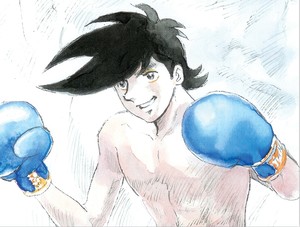 Japan Expo USA will host animator Akihiro Kanayama, manga artist and character designer Felipe Smith, video game character designer Daigo Ikeno, and musical guests Mayuko, Ilu Grace, A for-Real, and Akai Sky, during its August 22-24 event in San Mateo, California.
Kanayama worked on projects at Osamu Tezuka's Mushi Productions, including Kimba the White Lion, Wanpaku Tanteidan, and Ashita no Joe. He would go on to work as an animation director on Mobile Suit Zeta Gundam and other giant robot series at Sunrise.

Smith was one of the few successful non-Japanese manga artists working in Japan. After winning second place in Tokyopop's 2004 Rising Stars of Manga contest, he went on to publish the three-volume series MBQ. In 2008, he began serializing Peepo Choo in Morning 2, a manga magazine published by Kodansha in Japan. Vertical published the third and final volume of Peepo Choo in the United States in 2010. Smith moved back to Los Angeles in 2012 to work on Nickelodeon's Teenage Mutant Ninja Turtles as a full-time character designer. He also began working at Marvel Comics as the writer of All-New Ghost Rider.

Ikeno has worked as a character designer and illustrator for CAPCOM since 1994. His works include Street Fighter III 3rd Strike: Fight for the Future and Devil May Cry. More recently he signed on as art director for Dragon's Dogma and Street Fighter IV.
Previously-announced guests for Japan Expo USA's Second Impact include Kimagure Orange Road's Izumi Matsumoto, screenplay writer Gen Urobuchi, Silent Hill composer Akira Yamaoka, and director Shinji Aramaki.
---