News

Live-Action 'It will be breakfast at Tiffany some day' Show Unveils Main Cast

posted on by Rafael Antonio Pineda
October series stars Reina Triendl, Eri Tokunaga, Kanna Mori, Yūko Araki
---
The official website of the live-action television series of Hirochi Maki's Itsuka Tiffany de Chōshoku o (It will be breakfast at Tiffany some day.) manga revealed the main cast for the television series on Wednesday.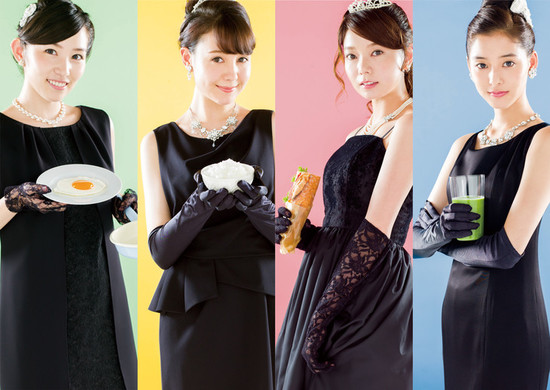 (From left to right) Eri Tokunaga as Shiori Nasu, a housewife; Reina Triendl as Mariko Satō, a clothing store employee; Kanna Mori as Noriko Akutsu, a bar owner; Yūko Araki as Risa Arai, a yoga instructor.
The television series will be Triendl's first lead role in a live-action television series.
Tsuyoshi Nakakuki, Osamu Minorikawa, and Mitsuru Kubota will direct the series, based on scripts by Shin Adachi and Sakae Kobayashi. The series will premiere on NTV on October 10 at 1:25 a.m.

The original manga follows Mariko and her friends as they go to different restaurants for breakfast. Mariko is a 28-year-old woman living in Tokyo with her boyfriend of seven years. Mariko becomes disillusioned with her slovenly boyfriend's lifestyle and breaks up with him to get a new start. She fondly remembers the wonderful breakfasts she had in her family growing up, and she decides to start a new lifestyle by visiting different (real-life) places for breakfast every morning. The places she visits range from Good Morning Café to the small Japanese-style restaurant Katō in Tsukiji Fish Market, to bakeries like Le Pain Quotidien.
Maki launched the manga in Shinchosha's [email protected] magazine in 2012. Shinchosha published the manga's seventh compiled book volume on June 9. The manga ranked at #15 on Honya Club's "Nationwide Bookstore Employees' Recommended Comics of 2014" list.
Source: The Mainichi Shimbun's Mantan Web
---