News

Battle Spirits Double Drive Anime's Main Cast, Character Designs Revealed

posted on by Kyle Hallmark
---
The official website of Battle Spirits Double Drive, the latest television anime series inspired by Bandai's Battle Spirits card game, revealed the main cast for the anime on Sunday.
The cast includes (note: the character name romanizations have not yet been officially revealed):
Makoto Koichi as Shunta Mogami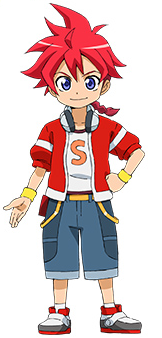 Mutsumi Tamura as Yoku Albatrosa


Sawako Hata as Eto Etoshinmori VIII


Jun Fukuyama as Tatsumi


Kotori Koiwai as Mei Merryhada


Junichi Suwabe as Sandrat


Misaki Watada as Kento Mogami


Tomokazu Sugita as Toshio Mogami


Battle Spirits Double Drive will premiere on six TV Tokyo network stations on April 6. Manga creator Naoki Iwamoto (Saikyō Jump's Magico) drafted the original character designs for the eighth television series in the franchise.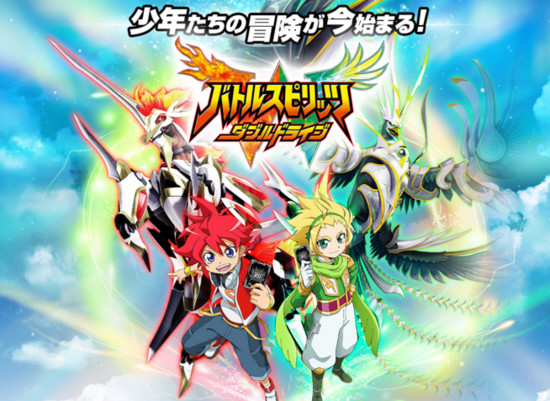 The story of the anime begins when the protagonist, a red-haired elementary school boy named Shunta Mogami who loves the Battle Spirits game, is transported by a light from a Battle Spirits card to Spirits World, the origin of all Battle Spirits. He meets a girl named Eto, who claims to have summoned him to Spirits World in order to prevent its destruction at the hands of the revived Evil God-King, who once plotted the destruction of Spirits World before being defeated and sealed away. Together with the confident, green-deck-wielding Yoku Albatrosa, who also came from another world, Shunta sets out to find the twelve God-Kings whose power originally sealed the Evil God-King.
Masato Ichishiki (Battle Spirits Sword Eyes, Battle Spirits Saikyō Ginga Ultimate Zero) will launch the manga version of Battle Spirits Double Drive in the May issue of Saikyō Jump on April 1. Yoshikazu Amami ended the last Battle Spirits manga, Battle Spirits Burning Soul, in the March issue earlier this month. The March issue also published a prologue of Ichishiki's Battle Spirits Double Drive manga.

The Battle Spirits anime franchise launched with the 50-episode Battle Spirits: Shōnen Toppa Bashin series on September 7, 2008. The anime adapted Bandai's original trading card game, in which cards represent dragons, demons, birds, insects, and other spirits that the players can control in battles. Bandai imported the game to America in 2009.
The current season, titled Battle Spirits Burning Soul, premiered in Japan on April 1. A New Year's special united the protagonists of the first Battle Spirits anime and the most recent Battle Spirits anime on January 6.
[Via Ota-suke]
---