News

Silent Hills' Playable Teaser No Longer Available for Re-Downloading in U.S.

posted on by Rafael Antonio Pineda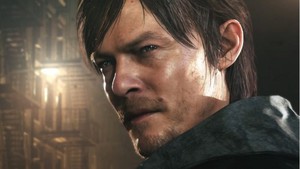 PlayStation Network users in the United States can no longer download Hideo Kojima and 7780s Studio's "P.T." (Playable Teaser) demo, even if they had already downloaded the game previously. Users in Europe are still able to download the game.
The move is unusual, as normally even items delisted from the PlayStation Network can still be re-downloaded by users who have already registered the item on their PlayStation Network account.
On April 26, Konami's official website announced that the distribution period for the "P.T." demo would end on April 29. The company then confirmed that it has cancelled the project.
The end of the playable teaser revealed when it was released in August that the upcoming title is actually a new Silent Hill game called Silent Hills, although it has "no direct relation to the main title."
The title featured game director Hideo Kojima (Metal Gear), acclaimed film director Guillermo del Toro (Pan's Labyrinth, Hellboy, Mimic, Blade II, Pacific Rim), and actor Norman Reedus (The Walking Dead, Mimic, Blade II, Iron Man: Rise of Technovore). The credits listed Kojima Production (with its Fox Engine software) and Konami.
During Konami's restructuring in March, there were unconfirmed rumors that Kojima would be leaving the company after completing Metal Gear Solid V: The Phantom Pain. Konami has not yet addressed the rumors. Metal Gear Solid V: The Phantom Pain is slated to ship for multiple consoles worldwide on September 1.
---