News

Hideo Kojima's 'P.T.' Demo Game's Distribution Expires on April 29

posted on by Kiara Valdez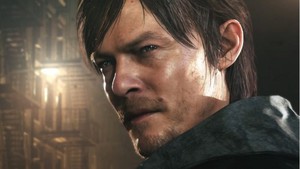 Konami's official website announced on Sunday that the distribution period for Hideo Kojima and 7780s Studio's downloadable demo "P.T." (Playable Teaser) will end on April 29. The end of the playable teaser revealed when it was released in August that the upcoming title is actually a new Silent Hill game called Silent Hills, although it has "no direct relation to the main title."
The title features game director Hideo Kojima (Metal Gear), acclaimed film director Guillermo del Toro (Pan's Labyrinth, Hellboy, Mimic, Blade II, Pacific Rim), and actor Norman Reedus (The Walking Dead, Mimic, Blade II, Iron Man: Rise of Technovore). The credits list Kojima Production (with its Fox Engine software) and Konami.
During Konami's restructuring in March, there were unconfirmed rumors that Kojima would be leaving the company after completing Metal Gear Solid V: The Phantom Pain. Konami has not yet addressed the rumors. Metal Gear Solid V: The Phantom Pain is slated to ship for multiple consoles worldwide on September 1.
[Via My Game News Flash]
---