Interest

NZ's Weta Workshop Makes Life-Size Tank for Girls und Panzer Event

posted on by Carlos Cadorniga
Girls und Panzer is setting off to war in their new promotional display tank.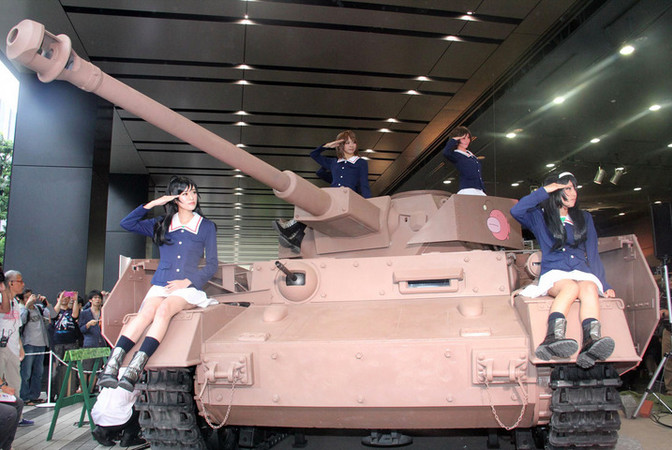 In commemoration of the Girls und Panzer movie releasing in Japan in November, a special promotional event was held on August 29. At the "Girls und Panzer Panzer IV Landing" held at Belle Salle Akihabara, a group of girls cosplaying the main characters of the show—known collectively as the Anglerfish Team—appeared with an exact replica of a historical tank used both during World War II and in the anime itself. The "Panzer IV Ausf. D [Modified] (Ausf. H Spec)" was unveiled to an immediately awestruck crowd. The tank replica was manufactured by Weta Workshop Limited, located in New Zealand and famously known for producing sets, costumes, and monsters for The Lord of the Rings film trilogy.
Present at the event were anime producer Kiyoshi Sugiyama and WarGaming military consultant Tadamasa Miyanaga. The two participated in "Intro to Tanks 101 Special Talk Show: Panzer IV, the Practical Hero Mech", a special interview that also screened the episode of Girl und Panzer that featured the Panzer IV.

Sugiyama pictured center, Miyanaga pictured far right
The talk show also featured a special video message from Mai Fuchigami and Sakura Nakamura, the voices of characters Miho Nishizumi and Akebi Sasaki respectively. Both spoke about the upcoming movie.
"I've been anticipating the movies release just like everyone else," Fuchigami remarked. "I'm really excited for it!"
Nakamura also expressed her excitement for the film. "There's a lot of action-packed visuals in it that everyone can look forward to."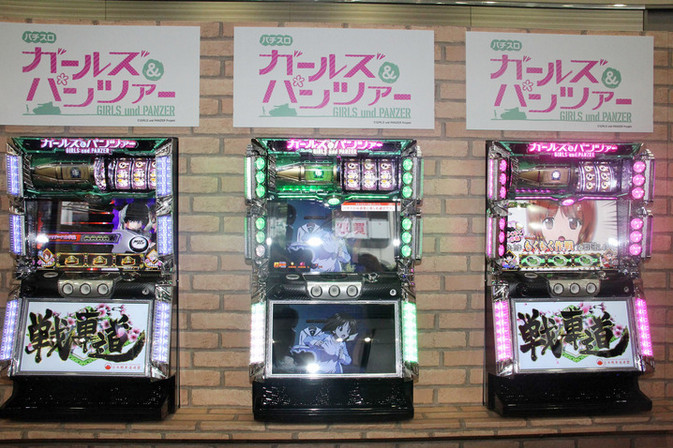 Also unveiled at the event was a new Girls und Panzer-themed pachislot arcade game expected to hit Japanese gaming venues this fall.
The Girls und Panzer movie will be released in Japan on November 21.
[Via Mantan Web]
---