News

Grimgar of Fantasy and Ash Anime Reveals Additional Cast

posted on by Rafael Antonio Pineda
---
The official website for the television anime of the Grimgar of Fantasy and Ash (Hai to Gensō no Grimgar or Grimgar le Monde des cendres et de fantaisie) light novel series revealed more of the anime's cast and characters on Wednesday. The additional cast includes:
Tomokazu Seki (Fate/stay night's Gilgamesh) as Renji


Daisuke Namikawa (Fate/Zero's Waver) as Kikkawa


Hiroki Yasumoto (Yowamushi Pedal's Shingo Kinjō) as Britney


Mamiko Noto (The Garden of Sinners' Fujino Asagami) as Barbara


The previously revealed cast includes:
Yoshimasa Hosoya (Attack on Titan's Reiner Braun) as Haruhiro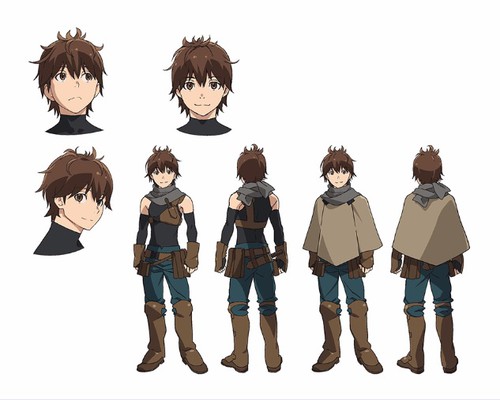 Hiroyuki Yoshino (Rage of Bahamut: Genesis's Favaro Leone) as Ranta


Nobunaga Shimazaki (Free! - Iwatobi Swim Club's Haruka Nanase) as Manato


Fukushi Ochiai (Ace of Diamond: Second Season's Kōji Tamaki) as Moguzo


Mikako Komatsu (K's Neko) as Yume


Haruka Terui (Yuki Yuna Is a Hero's Yūna Yūki) as Shihoru


In addition, the website revealed that Shimazaki, Komatsu, and Terui will appear in a Nico Nico Douga livestream on December 2, which radio personality Takeshi Washizaki will host. The livestream will introduce the anime, and will reveal a new promotional video for the show.
The television anime series will premiere in January on Tokyo MX, ABC, BS11, and ATX.

Ryosuke Nakamura (Aiura director and scriptwriter, Mōryō no Hako director) is directing and writing the scripts at A-1 Pictures. Mieko Hosoi (Shōwa Genroku Rakugo Shinjū, Psychic School Wars) is designing the characters.
The official website describes the series as follows:
Living, isn't easy.
When Haruhito awakens, he's in the dark.
He doesn't know where he is, why is he here, and where he came from.
Around him there are several men and women who have the same circumstances.
Together, they advance forward away from the darkness, and a world they've never seen before called "Grimgar" spreads out before them.
Memories, money, special powers — This is the reality we who have none of those things have obtained.

The "youth x fantasy" series follows Haruhiro and his companions as they suddenly find themselves in a "game-like world" called Grimgar and must form a party, cooperate, and learn new skills to survive the harsh environment together.
Author Ao Jūmonji and illustrator Eiri Shirai launched the light novel series in 2013, and Overlap Bunko published the sixth novel on October 25. Mutsumi Okubashi launched a manga adaptation in Square Enix's Gangan Joker magazine in April.
Source: Animate.tv
---