×
remind me tomorrow
remind me next week
never remind me
Subscribe to the ANN Newsletter • Wake up every Sunday to a curated list of ANN's most interesting posts of the week.
read more
News

One Piece Film Gold Casts Hikari Mitsushima, Gaku Hamada, Nanao, Kinya Kitaōji

posted on by Rafael Antonio Pineda
July 23 film features new devil fruit users & former Folder 5 idol who sang 'Believe' opening theme
---
The official website for this year's One Piece Film Gold anime revealed the film's guest cast on Tuesday.
Hikari Mitsushima as Carina, a popular and mysterious songstress in Gild Tesoro's crew, with ties to Nami's past.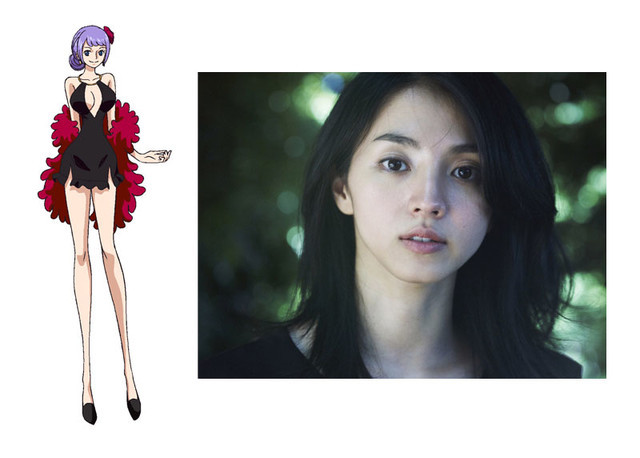 Gaku Hamada as Mr. Tanaka, a devil fruit user who ate the "nuke nuke" fruit. With his secretive devil fruit powers he is in charge of Gran Tesoro's internal security.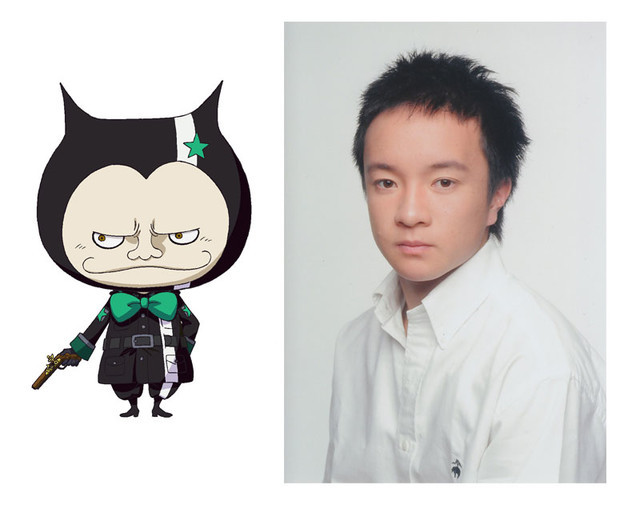 Nanao as Baccarat, a devil fruit user who ate the "lucky lucky" fruit. When she touches someone, their luck changes. She is a mysterious and elegant woman who acts as an escort for the Straw Hat pirates. She is Gran Tesoro's concierge who attends to VIPs visiting the area.


Kinya Kitaōji as Reizu Max, a famous gambler who is actually a key figure in the Revolutionary Army


Mitsushima was a member of Folder 5, the pop group that performed the One Piece television anime's second opening theme song "Believe."
Other new characters in the film include: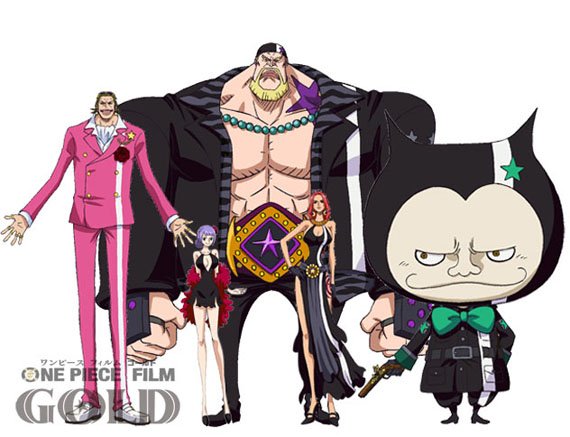 Gild Tesoro (leftmost), a casino king who controls the huge golden ship Gran Tesoro. He is a devil fruit user who ate the "Gol Gol fruit." He is an extremely rich man who is said to possess 20% of the monetary "Beli" that exist in the world.
Dice (back), a dealer on Gran Tesoro. He is a large-bodied man clad in muscles who offers his audience the highest level of game. He also has a special ability.
The website previously streamed a teaser trailer for the film.
Tesoro: Ladies and gentlemen. Welcome to the world's largest entertainment city, Gran Tesoro!
Text: Executive Producer: Eiichiro Oda / Director: Hiroaki Miyamoto / Script: Tsutomu Kuroiwa
Text: Gold Emperor: Gild Tesoro
Tesoro: Once again tonight, fools with money signs in their eyes will come to this ship in hopes getting rich quick.
Tesoro: This is an independent nation officially recognized by the government.
Text: An absolute sanctuary that not even the World Government can touch.
Tesoro: Now, everyone, please enjoy the moment when dreams and hope turn into despair to your heart's content. For that is the ultimate entertainment.
Text: The New World's "monsters" begin to move.
Crowd: Kill them!
Tesoro: Isn't this the greatest stage? What will you do, Straw Hat?
Luffy: I'm gonna beat you up!

Original manga creator Eiichiro Oda is serving as the film's executive producer as well as being credited with the original work. Oda also served as the executive producer for the previous film in the franchise, One Piece Film Z. Additionally, Oda also designed the various new costumes for the Straw Hat crew for the film, drew the rough drafts for the new characters, and also drew the film's first visual (pictured at right).
Hiroaki Miyamoto (One Piece episodes 352-679, assistant director for One Piece: Baron Omatsuri and the Secret Island) is directing the film, and Tsutomu Kuroiwa (live-action Black Butler film, live-action Liar Game: The Final Stage film, live-action The Perfect Insider TV series) is writing the script. Masayuki Sato designed the characters for animation, and is also serving as chief animation director. Kazuo Ogura is the art director, while Nobuhito Sue is credited for art setting.
Ticket pre-orders for the film began on March 19. Those who pre-order tickets for the film will get a calendar (pictured below) featuring Oda's designs for the film. The calendar is limited to 50,000 units.


One Piece Film Gold will open in Japan on July 23.
Source: Comic Natalie
---