News

Symphogear AXZ Anime's 3-Minute Promo Previews Nana Mizuki's Opening Song

posted on by Karen Ressler
---
The official website for Senki Zesshō Symphogear AXZ (pronounced "axis"), the upcoming fourth Senki Zesshō Symphogear anime series, began streaming a promotional video on Monday. The video previews Nana Mizuki's opening theme song "TESTAMENT."
The show will premiere on Tokyo MX and BS11 on July 1 at 25:00 (effectively July 2 at 1:00 a.m.), and it will also air on MBS and TV Aichi later the same night. A preview screening of the first episode will take place at Tokyo Cinemas Shinjuku on June 26. The series will also stream on Abema TV, d Anime Store, Bandai Channel, Anime Hōdai, U-Next, Amazon Prime Video, Niconico Live Broadcast, and Niconico Channel.
The new cast for the fourth season includes:
Minako Kotobuki as Saint-Germain, a beautiful female alchemist who dresses as a man and aims for perfection.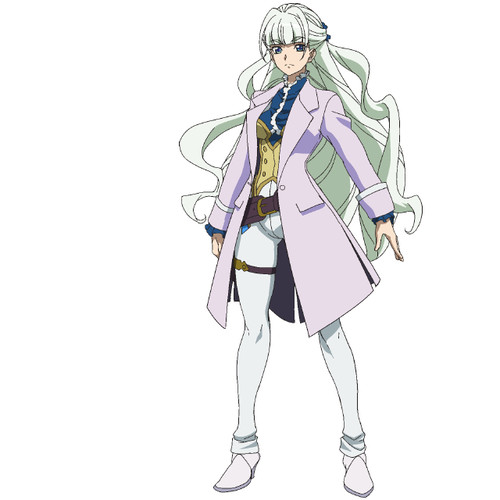 Shouta Aoi as Cagliostro, an alchemist who used to be male until he met Saint Germain and attained a "perfect," eternally youthful female body. Cagliostro used to be a lying swindler but is now honest about everything.


Rina Hidaka as Prelati, another alchemist who used to be male before meeting Saint-Germain and attaining a perfect female body. Prelati used to be a showy pleasure-seeker, but now works diligently as a researcher.


Returning cast members include:
Aoi Yūki as Hibiki Tachibana
Nana Mizuki as Tsubasa Kazanari
Ayahi Takagaki as Chris Yukine
Yōko Hikasa as Maria Cadenzavna Eve
Yoshino Nanjō as Shirabe Tsukuyomi
Ai Kayano as Kirika Akatsuki
Yuka Iguchi as Miku Kohinata
Misaki Kuno as Elfnein
Hideo Ishikawa as Genjūrō Kazanari
Souichiro Hoshi as Shinji Ogawa
Kenji Akabane as Sakuya Fujitaka
Asami Seto as Aoi Tomosato

Katsumi Ono, director of the second and third Symphogear anime, is returning to direct the fourth series, again at Satelight. Elements Garden is again handling the music. Akifumi Kaneko and Noriyasu Agematsu are credited as the original creators.
The franchise premiered with a 13-episode television series in January 2012. The third Symphogear television anime, Senki Zesshō Symphogear GX, aired from July to September of 2015.
The franchise inspired a Rhythm Battle Senki Zesshō Symphogear Scherzando game as a free-to-play app for iOS devices in 2013, although service on the game has ended. A new iOS and Android app will launch this year.
In addition to the upcoming fourth season, a fifth season has also been green-lit.
[Via Otakomu]
---