News

Rock Band Kūsō Iinkai Launches Crowdfunding Campaign for Anime Short

posted on

2017-10-18

10:08 EDT
Project seeks 6 million yen for short with members' story, music
---
Rock band Kūsō Iinkai announced on Wednesday that it will launch a crowdfunding campaign for an anime short on Friday. The muevo campaign will seek to raise 6 million yen (about US$53,000) to fund an anime short titled "Naniiiro no Nani" (What of What Color). The project revealed a key visual and character visuals.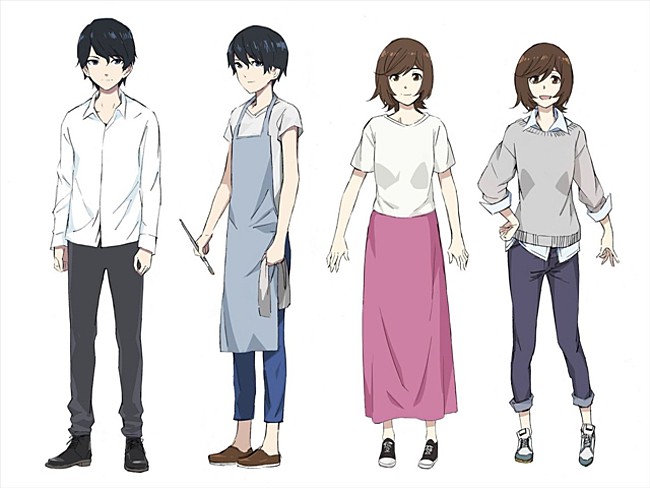 The band's vocalist and guitarist Ryūichi Miura is providing the scenario for the planned short, and the band is performing the music. The short's story will center on a painter named Kanata whose work is not selling well and a woman named Haruka who loves paintings. The pair meet at a small art gallery.
The campaign's muevo page states that the band wants to make an anime short because the members believe anime can convey what the band's messages better than other media. The project's staff has already begun preparations for production of the anime.
The crowdfunding campaign will end on December 4. Muevo backer rewards include a message movie from Miura, message cards from all the band members, song data, towels, T-shirts, merchandise designed by the members, and personal portraits by the band members. Rewards also include experiences with the band members such as watching a concert DVD with guitarist Naoya Sasaki, attending talks with Miura, receiving music lessons from members, and playing baseball with bassist Noriyuki Okada. The highest reward tier is listed as the opportunity to go to outer space with Okada for 50 million yen (US$443,000).
The band made its independent debut in 2011, followed by a major debut in 2014. The group released its third album, titled Deforme no Aojashin (Deformed Blueprint), on April 5. The band performed the ending theme song "Vision" for the Yu-Gi-Oh! Arc-V television anime and the song "Nijūrasen Kōzō" (Double Helix Structure) for the live-action film of Sanami Suzuki's The Little Match Girl (Match Shōjo) manga.
Source: Animate Times
---