Anime Spotlight - Berserk
by Chih-Chieh Chang,

On air starting July 2016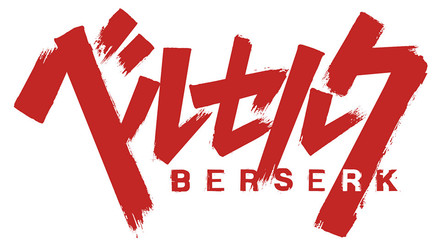 Key Staff
Director: Shin Itagaki

("Black Cat", "Basquash! (TV)" as director for episodes 1-20)

Series Composition: Makoto Fukami

("Psycho-Pass (movie)" as screenplay)







Story
Slam in the chunk of steel.
"That night" is coming again. The "night" of battle where the "Black Swordsman" roars—
As the pinnacle title for (Japanese) domestic dark fantasies, "Berserk" has been a smash hit comic that leaves an overwhelming presence in the Japanese entertainment market..
A new anime series based on this title that boasts immense popularity overseas as well as within Japan finally begins serious production.
Fueled by flames of passions burning within his heart, Guts the "Black Swordsman" continues his endless journey of revenge. Before him stands merciless outlaws, obsessed evil spirits, and pious Apostle of god.
Against enemies that wield dreadful superhuman strength, Guts keeps challenging himself into battle with powers as a human - with only his trained body and honed skills... even if it means he shaves his life away to do so.
What awaits him at the end of his journey?
The answer is merely within the "night".
Strain one's eyes, and gaze into the darkness...
Characters
Guts (VA: Hiroaki Iwanaga)


The "Black Swordsman" that utilizes his highly trained body full of wounds, a mechanical artificial arm, and the large sword "Dragonslayer" that looks like a giant lump of steel. He continues his journey only for revenge.

Puck (VA: Kaoru Mizuhara)


A cheerful, open-hearted elf. He was saved from bandits who captured and toyed with him by Guts. Ever since, he accompanies the swordsman. Sometimes keen on human emotions.

Farnese (VA: Yoko Hikasa)


Maiden who is the captain of the Holy Iron Chain Knights who directly reports to the Pope's office. Born in the family of an established nobleman, very pious and is full of pride.

Serpico (VA: Kazuyuki Okitsu)


A young man who is one of the Holy Iron Chain Knights. Swears absolute loyalty to Farnese as her servant. With his thin frame and mild demeanor, he comes across as a weak man, but...

Isidro (VA: Hiro Shimono)


A bandit boy. He dreams of someday making it big using only his swordsmanship. Happened to catch glance of Guts' strength, and looking up to him, chases after him.

Azan (VA: Hiroki Yasumoto)


Vice-captain of the Holy Iron Chain Knights, and a fierce warrior that cherishes chivalry. As he controls a long iron staff at his will, he has the nickname "Iron Staff Demon Azan".

Casca (VA: Toa Yukinari)


Once fought together with Guts in the "Hawk Soldier" led by Griffith.
A beautiful woman. One of the main reasons why Guts continues his journey.

Griffith (VA: Takahiro Sakurai)


A young man with crystalline beauty that used to be the leader of the "Hawk Soldier". He used to be a close friend as well as the biggest rival for Guts, but now is the destined one who Guts holds the deepest hatred towards.

The Knight of Skeleton (VA: Akio Otsuka)


A supernatural existence that lives between this world and the spirit world. Shows himself multiple times before Guts - sometimes lending him power, and other times guiding the way with mysterious words.
Cast
Guts

Hiroaki Iwanaga

Puck

Kaoru Mizuhara

Farnese

Yoko Hikasa

Serpico

Kazuyuki Okitsu

Isidro

Hiro Shimono

Azan

Hiroki Yasumoto

Casca

Toa Yukinari

Griffith

Takahiro Sakurai

The Knight of Skeleton

Akio Otsuka

Narrator

Unsho Ishizuka
Staff
Original Story

Kentaro Miura (Studio Gaga)
(serialized in Hakusensha's Young Animal)

Director

Shin Itagaki

Series Composition

Makoto Fukami

Series Composition Assistant

Suguru Yamashita

Main Character Design

Wataru Abe

Main CG Modeling

Mayumi Kamata (Domerica)

Art Director

Hiroshi Ito (Kusanagi)

Art Settings

Naomi Ogura (Kusanagi)

Color Coordinator

Shinichiro Umouda

3D Directors

Atsushi Sato, Hisashi Egawa

Visual Director

Toru Shinozaki

Technical Director

Keita Mizuhashi

Character Model Lead

Narumi Igarashi

Background Model Leads

Mitaro Arai, Shunta Imai

Setup Lead

Hiroki Sato

Animation Lead

Keisuke Kobayashi

Effects Lead

Rei Hagiwara

Composites Lead

Takamasa Hatakeyama

Editing

Yuri Tamura

Sound Director

Yoshikazu Iwanami

Sound Effects

Yasumasa Koyama

Sound Production

Glovision Inc.

Music

Shiro Sagisu

Insert Song

"Haiyo" by Susumu Hirasawa

Opening Theme

"Inferno" by 9mm Parabellum Bullet

Production

LIDEN FILMS

Animation production

GEMBA / millepensee

Produced by

Berserk Production Committee




©KM H/BP
---
discuss this in the forum (2 posts)
|
back to Anime Spotlight Summer 2016 - The List
Anime Spotlight homepage / archives