News

Hand Shakers TV Anime Reveals Roles for Sora Amamiya, Yūsuke Kobayashi, More

posted on by Alex Mateo
4-episode preview to screen in select Japanese theaters
---
The official website of Hand Shakers — the original television anime project with animation studio GoHands, production company Frontier Works, and publisher Kadokawa — announced new cast members for the anime on Thursday.
The new cast includes:


Sora Amamiya as Musubu Takatsuki



Shintarō Asanuma as Tazuna's Father


Satomi Satou as Tazuna's Mother



Yūsuke Kobayashi as Tomoki Tachibana
In addition, Daisuke Namikawa will play the Voice of God.
The anime will premiere in January 2017. In addition, a special advanced screening of the first four episodes titled "A Road to Be Hand Shakers" will premiere in Osaka on November 13 with subsequent screenings in select theaters in Japan.
The official website also announced on Thursday that a "Revelation" starter kit will be available for purchase at the advanced episode screenings. The starter kit includes a 40-page guidebook with cast introductions, staff comments, and an episode guide for the first four anime episodes. It will also have a 50-minute DVD with the advance screening version of the first episode and an audio drama titled "Listen Lesson."
The previously announced cast includes: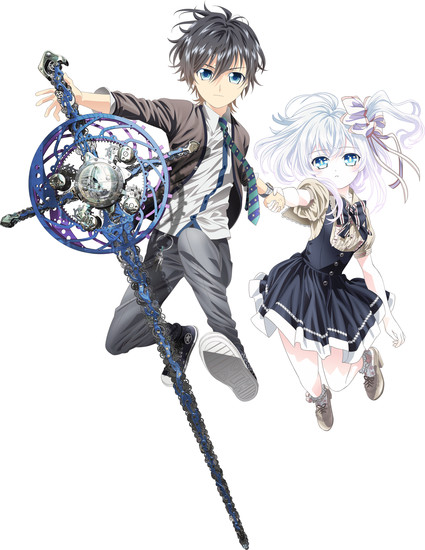 Team Gear: Sōma Saitō as Tazuna (left) and Sumire Morohoshi as Koyori (right)


Team Card: Ai Kayano as Riri (left) and Ayumu Murase as Masaru (right)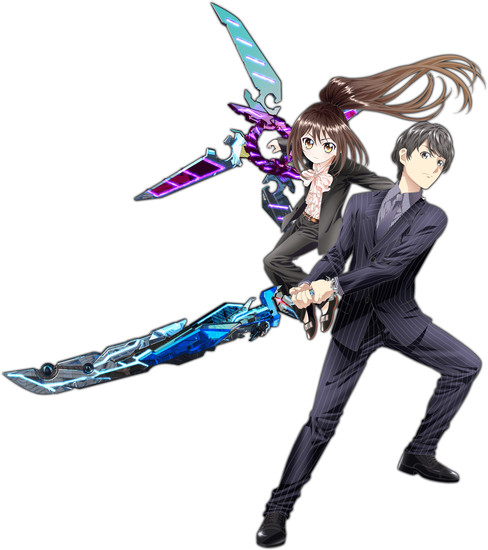 Team Shadow: Sumire Uesaka as Chizuru (left) and Kaito Ishikawa as Hayate (right)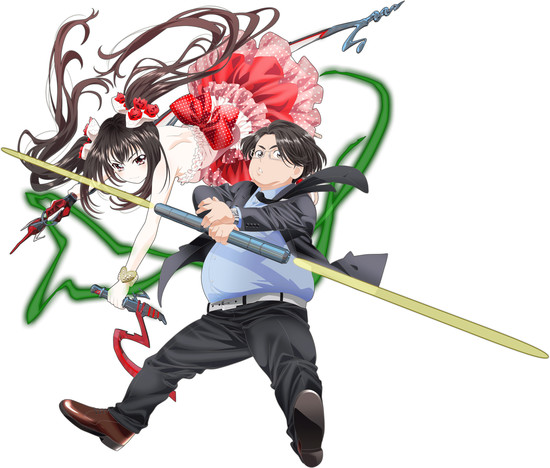 Team Sword: Mikako Komatsu as Kodama (left) and Tomokazu Sugita as Hibiki (right)


Team Chain: Jun Fukuyama as Break (left) and Yōko Hikasa as Bind (right)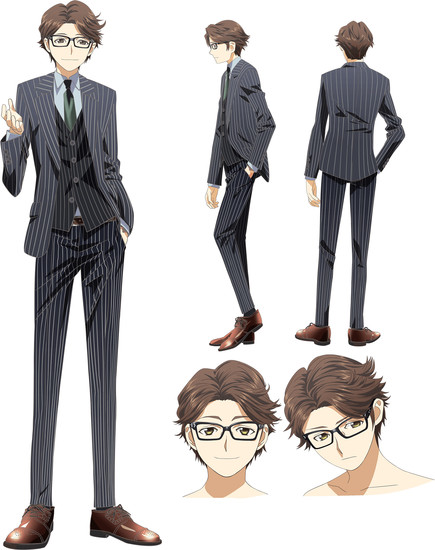 Showtaro Morikubo as Makihara
Other cast members with as-yet unannounced roles include Kenjiro Tsuda, Ai Kakuma, and Saori Hayami.
GoHands is in charge of the original planning, and GOON TRAX is composing the music. GoHands, Frontier Works, and Kadokawa are all credited with the original work.

The tagline on the key visual on the show's website reads, "protect it, with these hands." The key visual depicts Osaka's famous Dōtonboribashi bridge.
The anime takes place in Osaka in "AD20XX," and revolves around the Hand Shakers — partners who can summon "Nimrodes," weapons born from their deep psyche by joining hands. In order to grant the pair's wish, the Hand Shakers compete with and fight other Hand Shaker pairs. The top pair will then meet and challenge "God."
The English text on the anime title logo reads:
They, the receivers of the Revelation of Babel. They, the challengers to God.
They, who inevitably throw themselves into battle with their partners. What does God want from them?
And did they want powers exceeding that of Gods? The chosen ones, their souls linked,
join hand and hand for the Ziggurat where the fighting shall ensue.
The anime is celebrating the 30th anniversary of the ANIMATE chain of anime character goods stores.
[Via Animate Times]
---