News

Saredo Tsumibito wa Ryū to Odoru: Dances with the Dragons Anime Delayed to April 2018

posted on by Crystalyn Hodgkins
Anime was slated to premiere on October 5
---
The official website for the anime of Labo Asai's Saredo Tsumibito wa Ryū to Odoru: Dances with the Dragons (literally, "Even So, Sinners Dance with Dragons: Dances with the Dragons") light novel series announced on Friday that the anime is delayed until April 2018. The announcement cited "production circumstances" as the reason for the delay. TBS also reposted the anime's first promotional video, changing the date in the video.
The anime was originally slated to premiere on TBS on October 5 in the late-night 26:28 time slot (effectively, October 6 at 2:28 a.m.).
The story revolves around "jushiki" (lit. spell equations), the equations that govern the quantum constant "h" of action, change the laws of physics at the local scale, give birth to TNT explosives and poison gas, and cause incredible physical phenomena such as plasma and nuclear fusion. Two "jushikishi" (spell equationists) who use jushiki in battle are Gayus (who deals with bad luck with tact) and the beautiful but cruel sword-wielder Gigina. These two bounty hunters are caught up in a battle with dragons in the city of Eridana and in the intrigue of great nations.
The publisher Shogakukan describes the story as the "ultimate work that founded the dark light novel genre that changed the concept of light novels."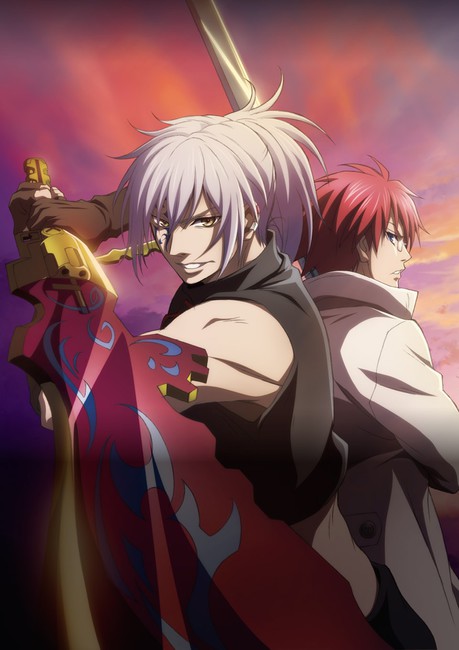 The anime stars:
Akira Ishida, Go Inoue, Atsushi Imaruoka, Motomu Kiyokawa, Hiro Shimono, Tomokazu Sugita, Aya Suzaki, Rintarou Nishi, and Rica Matsumoto will also star in the series in as-yet unspecified roles.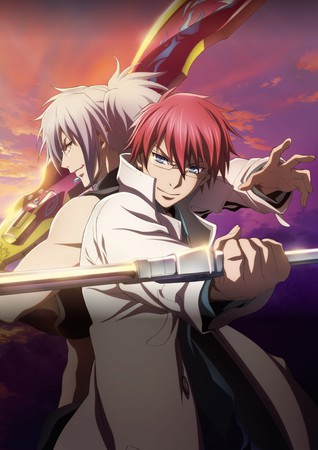 Hiroshi Nishikiori (A Certain Magical Index, Azumanga Daioh) is the chief director, and Hirokazu Hanai (episode director for The Future Diary, The Pilot's Love Song) is directing the series at Seven Arcs Pictures. Takayo Ikami (Penguindrum, Beautiful Bones -Sakurako's Investigation-) is in charge of series composition, and Masaru Kitao (Death Note, Pops) is designing the characters.
fripSide (Clockwork Planet, A Certain Scientific Railgun) will perform the opening theme song, and Maon Kurosaki (Drifters, The Fruit of Grisaia) will perform the ending theme song.
Asai launched the Saredo Tsumibito wa Ryū to Odoru novel series with illustrations by Miyagi in 2003, and switched publishers from Kadokawa Sneaker Bunko to Shogakukan's Gagaga Bunko in 2008. (After the publisher switch, Asai rewrote the story and added the Dances with the Dragons subtitle to its title.) Illustrator Zain replaced Miyagi starting in the 14th volume of Gagaga Bunko's run. The 20th volume shipped on September 20.
Wataru Mitogawa is drawing a manga adaptation that runs on Shogakukan's Sunday Web Every!!! online reading platform. Yaku Haibara adapted the story into previous manga in Kadokawa's Beans Ace magazine, and Kadokawa published one volume in 2006. The light novels have also inspired several drama CDs.

---