×
remind me tomorrow
remind me next week
never remind me
Subscribe to the ANN Newsletter • Wake up every Sunday to a curated list of ANN's most interesting posts of the week.
read more
The Best Animated Films from Japan in 2017
by Kim Morrissy,

Anime News Network's Tokyo correspondent spent the year at the movies in Japan, so we asked for a list of the five very best films they saw in theaters in Tokyo this year. Here are the results!

5. Night is Short, Walk On Girl
Of the two films Yuasa released this year, Night is Short, Walk On Girl is definitely more his kind of jam. Lu over the wall was a cute children's film with some notable animated highlights, but Night is Short, Walk On Girl has a more familiar appeal for Yuasa fans. The story shares the same setting as The Tatami Galaxy and is also based off a novel by Tomihiko Morimi. Night is Short, Walk On Girl is an absolute visual delight, and should be watched by anyone who appreciates 2D animation.
The reason I don't rate this film higher is because I never "got" the story. By cramming all the events of the novel into one night, none of the vignettes feel as if they have time to breathe. Underneath all that manic energy and quirky musical numbers, there should have been a sense of wistful yearning. The story is about people who come together briefly to connect emotionally in ways that they never will again. Other people got that feeling out of this film, but I didn't. Regardless, it's still a damn fine work of cinema.

4. Mary and The Witch's Flower
Mary and The Witch's Flower would probably be a more highly-regarded film if it were actually made by Studio Ghibli. Never mind that Studio Ponoc was founded by Ghibli veterans and is directed by Hiromasa Yonebayashi (When Marnie Was There). Never mind that it features more digital animation and 3D effects than Miyazaki's films ever did. While it was a bit disappointing that the story itself was predictably safe, Mary and The Witch's Flower feels to me like a love letter to Ghibli, not a mere slavish copy.
As an aside, I loved the world of Mary and The Witch's Flower. The magic school setting was never bogged down by rules or exposition. Instead of having the details explained to us, the audience was invited to wander through the world and drink in its magic. Endor College felt like a living, breathing character of its own, which is something that I have always felt was somewhat missing in Yonebayashi's previous work.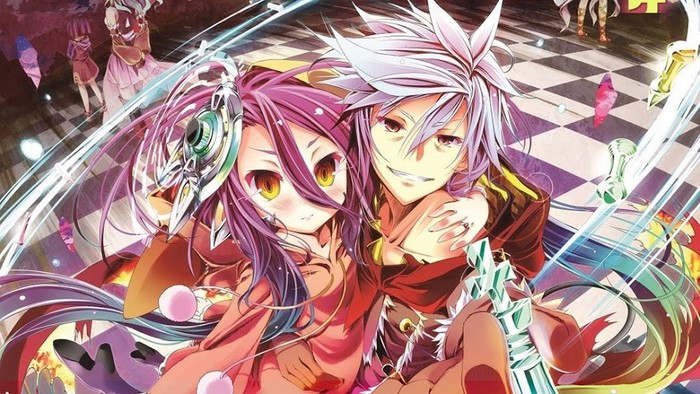 I don't like No Game, No Life nearly as much as Sword Art Online, but No Game, No Life Zero is the kind of movie that even a hater could probably see some merit in. In fact, the tone and style of the story is so radically different from the original No Game, No Life that it may best be appreciated as a standalone film.
No Game, No Life Zero drips with pathos. Just because the hero is a genius doesn't mean that he'll succeed, because the world is so thoroughly hostile to humanity. No Game, No Life has always had an interesting fantasy setting, but Zero is arguably the first time where the theme of humanity's potential to rise up against all odds truly feels earned. It's not easy viewing for the majority of its runtime, but the payoff of that penultimate scene is worth it.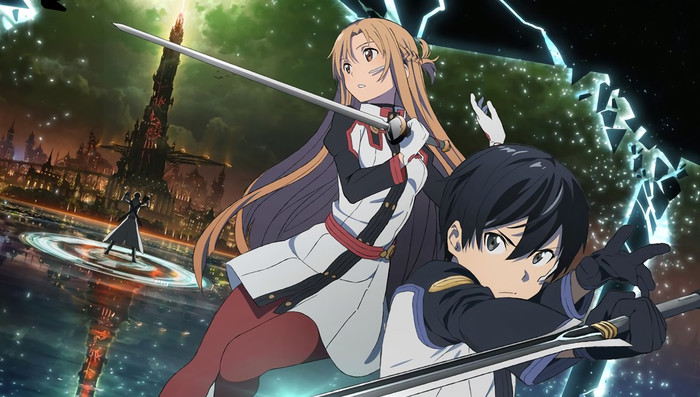 2. Sword Art Online: Ordinal Scale
Sword Art Online: Ordinal Scale is pure fanservice, and not just because Asuna's nipples appeared in the Bluray. On a deeper level, this film is about memories and nostalgia. It brings up previous events in the series and asks the viewer to reexamine them in a different light. It asks us why we treasure those memories, even as it gently reminds us that things can never be replicated exactly how they once were.
As a film that assumes that the audience is already emotionally engaged with the franchise, Ordinal Scale isn't going to win over too many people. But it's also the best Sword Art Online has ever been, not just in terms of animation (and goodness, those battle animations are impressive), but also in terms of its story. It's the first time we really get a sense of the Sword Art Online characters' offline lives, and a lot of the film outside the battles is surprisingly mundane, but I think that's the charm of Ordinal Scale. And if you're familiar with Tokyo, there's something extra special about seeing all those streets and parks you've walked down before in an augmented reality.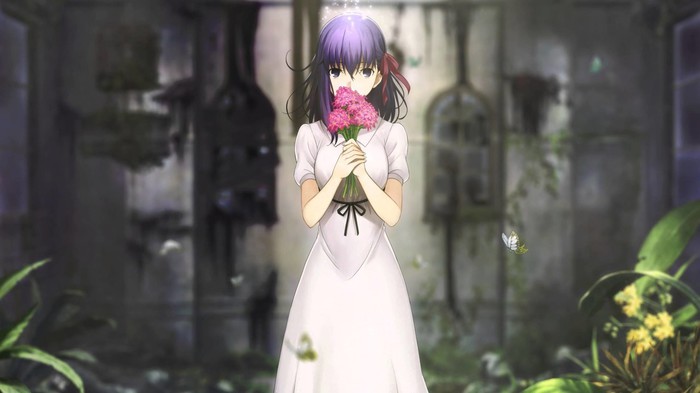 1. Fate/stay night: Heaven's Feel I. presage flower
On the whole, 2017 has been an excellent year for franchise films, and nothing exemplifies that better than the first part of ufotable's film adaptation of Fate/stay night's Heaven's Feel route. It's their best production by a long shot, and this is saying something for a studio that is famous for their advancements in digital compositing in anime.
The story of Heaven's Feel is dark and atmospheric, like something out of a horror movie. The way it builds on the previous routes and challenges the viewer on their assumptions about how the Grail War works gives a familiar story a new, heightened sense of urgency. It's also the biggest downside of the film, since you'll need to be familiar with the other two Fate/stay night routes to follow what's going on. I can't reasonably expect everyone to consume three different versions of the same story just to watch this film adaptation. But if you are invested in Fate/stay night at all, this is absolutely worth checking out, as it's the best anime film to come out this year.
---
discuss this in the forum (14 posts)
|
this article has been modified since it was originally posted; see change history